OVERVIEW
Fundamentally a pleural effusion refers to the collection of fluid between the parietal and visceral pleura.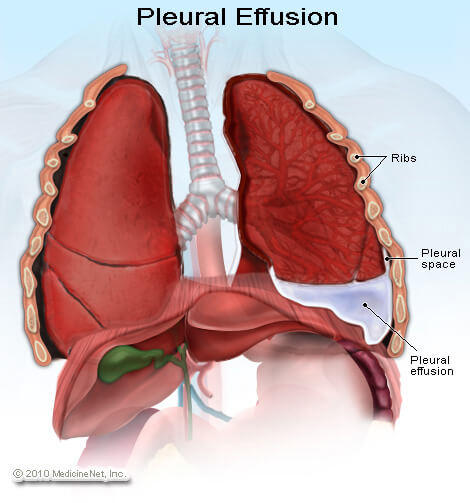 WHAT CAUSES IT?
A variety of different disease processes can be responsible for causing a pleural effusion.
WHAT MAKES US SUSPECT IT?
Initial Presentation
CLINICAL WORKUP
ARCHIVE OF STANDARDIZED EXAM QUESTIONS 
This archive compiles standardized exam questions that relate to this topic.
Page Updated: 01.24.2017