OVERVIEW
This page is dedicated to providing more information on the intravenous fluid 3.0% saline. More information on other intravenous (IV) fluids can be found here.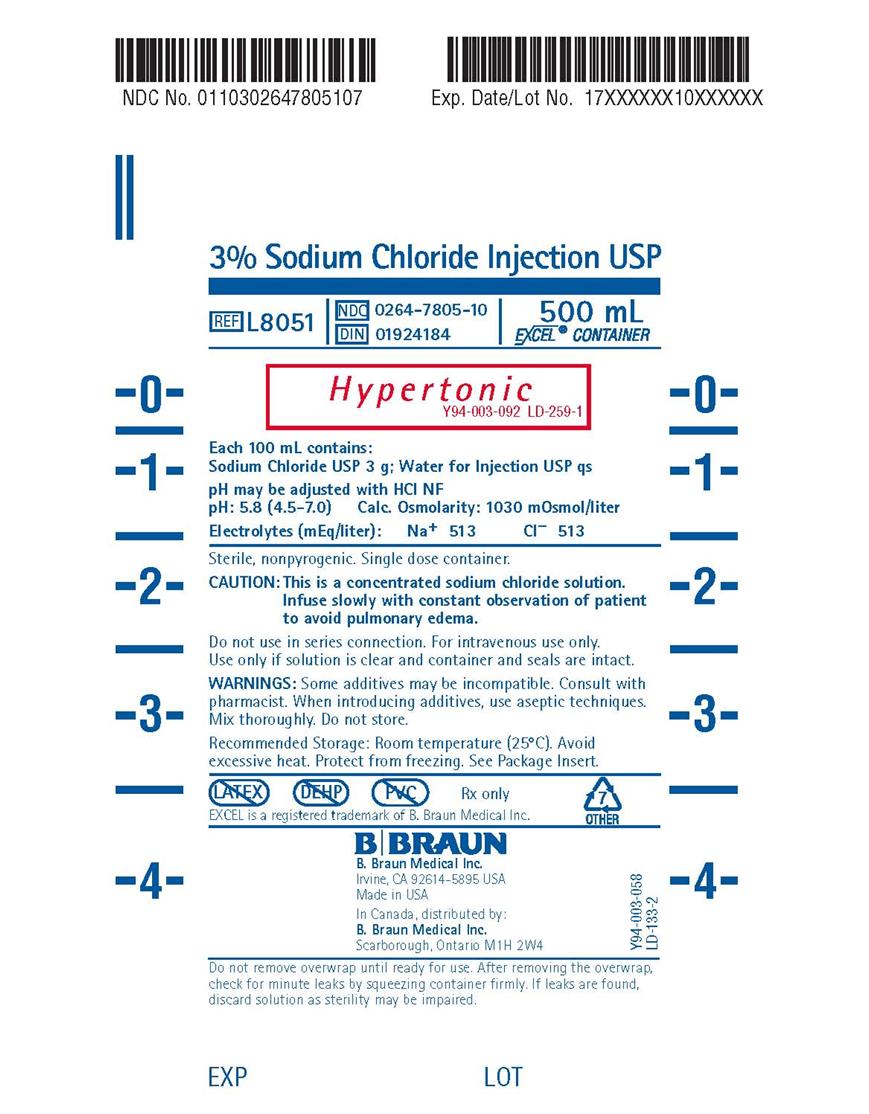 WHAT IS IT?
3.0% saline: is a IV fluid used in medicine. It has the following features:
Osmolarity (hypertonic): 1028 mOsm/L
Sodium concentration: 514 mEq/L
Chloride concentration: 514 mEq/L
WHEN DO WE USE IT?
In patients with life threatening hyponatremia: this IV fluid has a greater concentration of sodium (compared to most other fluids) and is typically used to increase serum sodium concentrations (especially in the setting of a life threatening hyponatremia).
WHEN DO WE AVOID USING  IT?
In patients with hypernatremia: for obvious reasons, this IV fluid should not be used in patients who already have increased sodium concentrations.
Page Updated: 01.23.2017