OVERVIEW
This page is dedicated to providing more information on the intravenous fluid Lactated Ringers (LR) solution. More information on other intravenous (IV) fluids can be found here.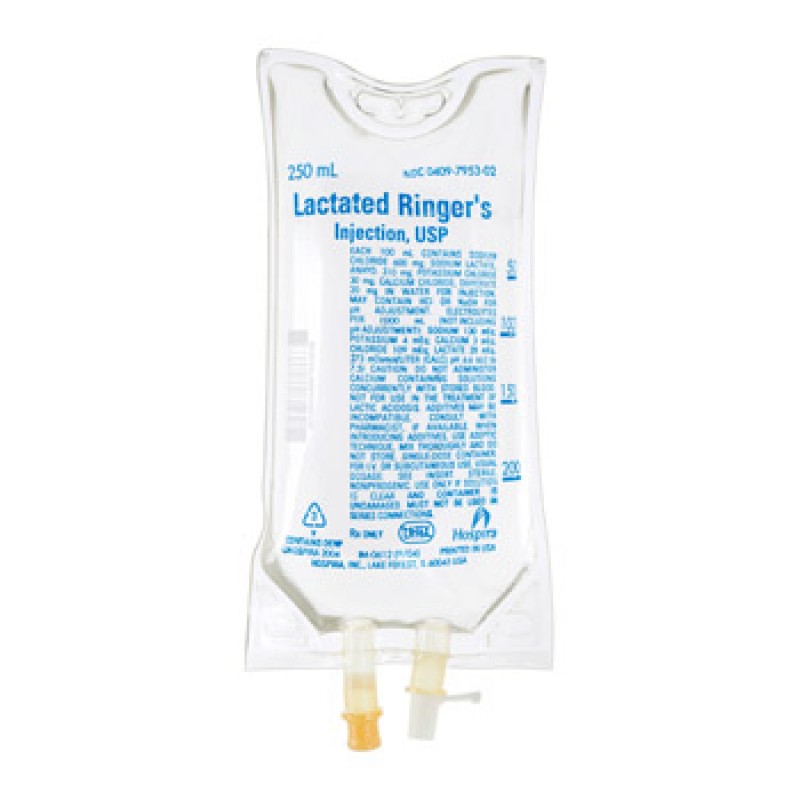 WHAT IS IT?
Lactated Ringers solution: is a very commonly used IV fluid in medicine. It has the following features:
Osmolarity (hypotonic but isosmotic): 273 mOsm/L
Sodium concentration: 130 mEq/L
Chloride concentration: 109 mEq/L
Potassium concentration: 4 mEq/L
Calcium concentration: 3 mEq/L
Lactate: 28 mEq/L*
*Lactate is metabolized to bicarbonate (bicarbonate cannot go in same bag as calcium)
WHEN DO WE USE IT?
Postoperatively: this fluid is commonly used after surgery for fluid maintenance. It has low sodium and also a little free water.
When the kidney function is normal 
WHEN DO WE AVOID USING  IT?
In the setting of certain types of  hyperkalemia: this fluid contains potassium and should not be given to patients who have elevated potassium that is difficult to control.
Page Updated: 01.09.2017