WHAT IS IT?
Duchenne muscular dystrophy (DMD) is a X-linked recessive disorder that is fundamentally characterized by muscle degeneration.
WHAT CAUSES IT?
A frameshift mutation on the dystrophin gene (DMD) causes a truncated protein to be translated which is the root cause of this genetic condition.

WHY IS IT A PROBLEM?
The dystrophin protein helps anchor muscle fibers (mainly in skeletal and cardiac muscles). It is responsible for connecting the intracellular cytoskeleton (actin) to transmembrane proteins of the extracellular matrix. The loss of functional dystrophin completely undermines this normal biological process, and leads to myonecrosis (death of muscles). Cardiac muscles/the diaphragm are often involved in this condition (which can be fatal).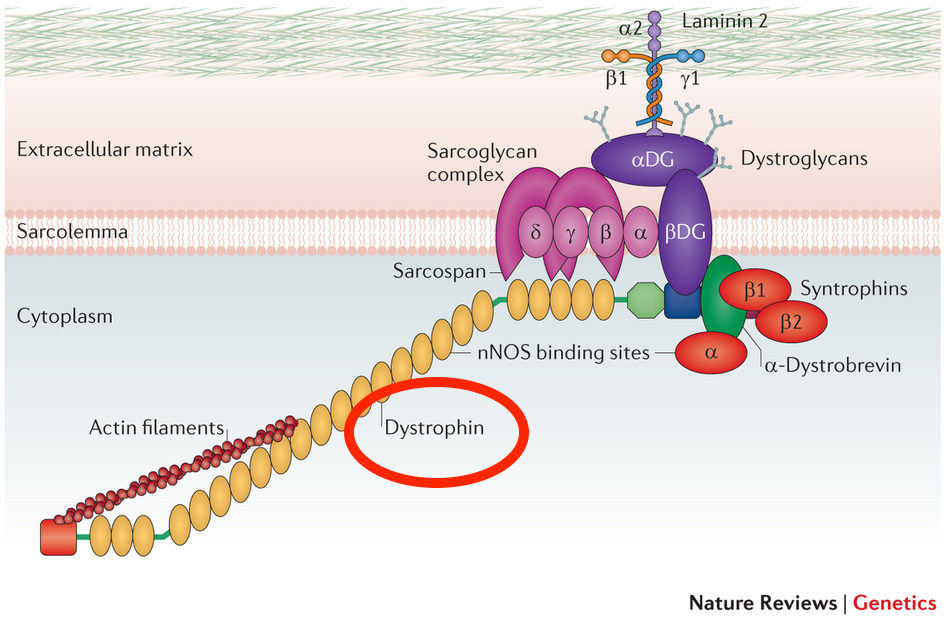 WHAT MAKES US SUSPECT IT?
Risk factors
Family history of DMD
Initial Presentation
Muscle weakness
Clumsiness
Fatiguability
Developmental delay
History Of Present Illness

Age of onset is often before age 5.
Muscle weakness that begins in the pelvic girdle muscles, and progresses superiorly.
Enlarged calf muscles can be observed due to pseudo hypertrophy (fibrofatty replacement of muscle in calfs)
Mental retardation is a common associated symptom in patients.
Physical Exam Findings
General observations can demonstrate:
Calf hypertrophy
Gower maneuver
Waddling gait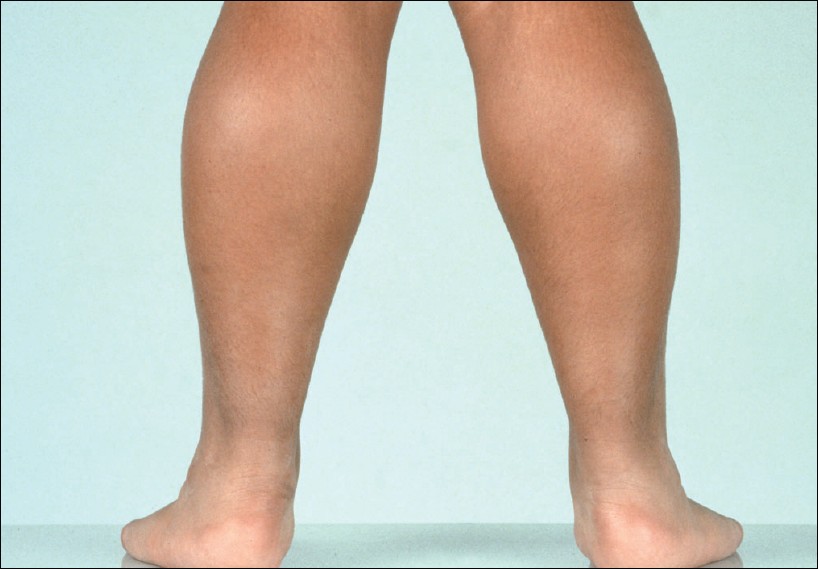 Motor exam can reveal patterns of muscle weakness.
Sensory exam should not reveal any abnormalities given the nature of this condition.
CLINICAL WORKUP
Serum studies can reveal the following:
Elevated creatine kinase (CK-MM)

due to muscle breakdown

Elevated aldolase
Western blot can show the complete/near absence of the dystrophin protein (especially when using antibodies directed toward the portion of the protein not expressed in the truncated dystrophin protein).
Muscle biopsy will show necrotic muscle fibers from degeneration, variation in fiber size with fibrosis (from regeneration). Immunohistochemistry will also reveal a negative dystrophin immunostain.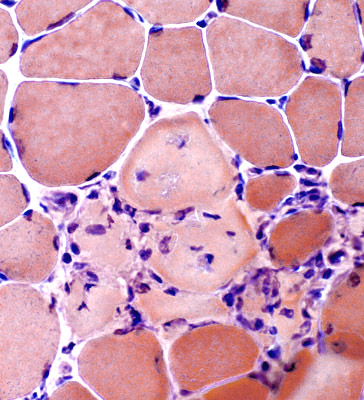 AT WHAT POINT DO WE CONFIDENT IN MAKING THE DIAGNOSIS?
Characteristic findings on the muscle biopsy often help one confidently confirm the diagnosis of DMD (especially in the context of a supporting history, physical, and elevated CK levels).
Genetic testing will help to confirm the genetic mutation in the dystrophin gene that is ultimately responsible for this condition.
WHAT ELSE ARE WE WORRIED ABOUT?
Dilated cardiomyopathy is a potentially life treating condition that is a common cause of death in patients with DMD.
Respiratory failure can occur secondary to muscle weakness.
HOW DO WE TREAT IT?
There is no cure for this condition, current treatments only try to provide symptomatic relief.
Physical therapy is necessary to maintain ambulation
Tendon release surgery can be used to prolong ambulation.
HOW WELL DO THE PATIENTS DO?
Patients usually die in their 20s as a result of cardiac/diaphram involvement.
WAS THERE A WAY TO PREVENT IT?
This genetic condition is not preventible.
OTHER FACTS?
Dystrophin is the longest human gene, and as a result it is very susceptible to spontaneous mutations.
ARCHIVE OF STANDARDIZED EXAM QUESTIONS
This archive compiles standardized exam questions that relate to this topic.
FURTHER READING
Page Updated: 08.18.2016