WHAT IS IT?
Duloxetine (Cymbalta) is an SNRI medication.
WHEN DO WE USE IT?
Major depressive disorder (MDD): these SNRI medications may sometimes be first line treatment options for MDD.
Generalized anxiety disorder (GAD): SNRI medications such as Duloxetine also serve as anxiolytics.
Diabetic neuropathic pain: this medication is also sometimes used for diabetic patients with peripheral neuropathic pain.
WHEN DO WE AVOID USING IT?
Concurrent/recent (i.e., within 2 weeks) therapy with an MAO inhibitor: this is due to the risk of developing serotonin syndrome.
Patients with uncontrolled angle-closure glaucoma: this medication can increase the risk of mydriasis, which is not ideal in the setting of angle-closure glaucoma.
HOW IS IT ADMINISTERED?
Administered orally without regard to meals.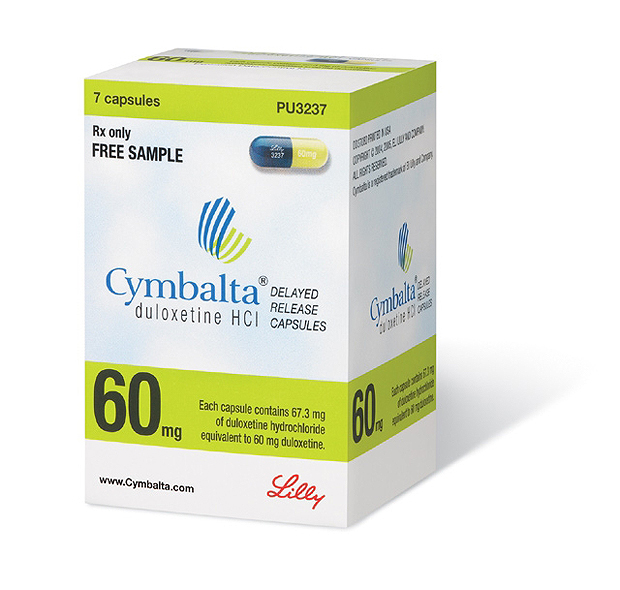 WHAT ARE THE SIDE EFFECTS/TOXICITY?
Decreased sexual function which can include decreased libido, delayed ejaculation, and erectile dysfunction.
FURTHER READING
Page Updated: 08.17.2016