WHAT IS IT?
Fluticasone (Cultivate) is an inhaled corticosteroid that works by inhibiting components of the inflammatory response (it will inhibit synthesis of most all cytokines).
WHEN DO WE USE IT?
Chronic asthma: this medication is first line for the usage of chronic asthma.
Chronic obstructive pulmonary disease (COPD): patients who require chronic therapy for COPD often will have this medication as a component of their medical regiment.
WHEN DO WE AVOID USING IT?
As primary treatment of serve acute asthmatic attacks: these situations require IV bronchodilators, IV corticosteroids, oxygen, and more intensive measures.
HOW IS IT ADMINISTERED?
Administered by oral inhalation.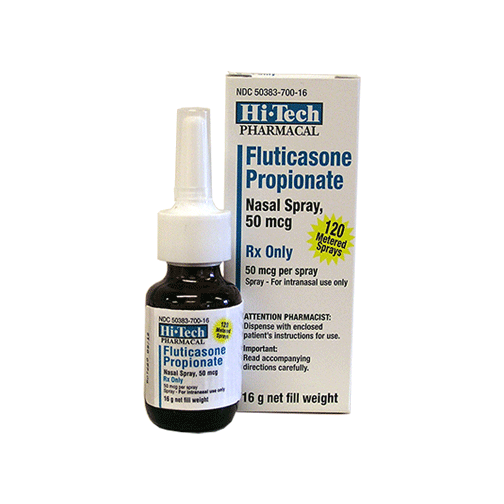 WHAT ARE THE SIDE EFFECTS/TOXICITY?
Increased susceptibility to infection: given the nature of this medication and its immunosuppressive properties, it can increase the chance for upper respiratory tract infections.
Candidiasis: because this medication is orally inhaled, it can increase the chances for infection in the oral cavity, including fungal infections.
ANYTHING ELSE TO KEEP IN MIND?
Rinse mouth after usage: patients should rinse their mouth after using this medication in order to limit the steroids activity on the oral mucosa. It is believed that this will decrease the chance of oral candidiasis.
FURTHER READING
Page Updated: 08.17.2016