WHAT IS IT?
Tiotropium (Spiriva) is a long term antimuscarinic (anti-cholinergic) medication. It will cause smooth muscle relaxation around the bronchioles, ultimately resulting in broncho-dilation.
WHEN DO WE USE IT?
Chronic Obstructive Pulmonary Disease (COPD): this medication is one of the chronic treatments used for COPD.
Asthma: given its mechanism, this medication is used in patients with more severe asthma/asthma exacerbations.
WHEN DO WE AVOID USING IT?
Know hypersensitivity to atropine or its derivatives (ipratopium)
HOW IS IT ADMINISTERED?
Oral inhalation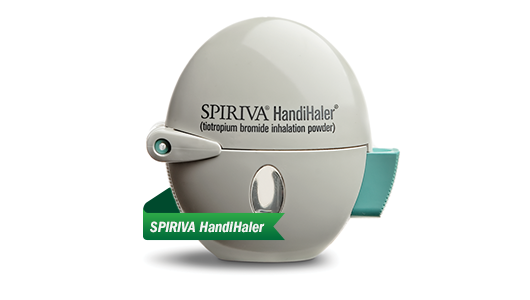 WHAT ARE THE SIDE EFFECTS/TOXICITY?
Dry mouth is one of the most common side effects (due to its anticholinergic activity)
FURTHER READING
Page Updated: 08.17.2016