WHAT IS IT?
Diazepam (Valium) is a benzodiazepine medication. It is a anxiolytic, sedative-hypnotic, anticonvulsant, and muscle relaxant.
WHEN DO WE USE IT?
Alcohol withdrawal/delirium tremens: Diazepam is one of the preferred medications used to treat alcohol withdrawals.
Status epilepticus: seizures that have gone on for a longer time frame can be treated with both Lorazepam and Diazepam.
Tetanus: muscle spasms in this condition can be treated with this medication.
Eclampsia: seizures in this context that recur after MgSO4 administration can be treated with IV diazepam.
WHEN DO WE AVOID USING IT?
With other sedatives: the major side effect of this mediation is sedation, so it should be used cautiously with other sedatives.
HOW IS IT ADMINISTERED?
Administered orally, IM, IV injection, or rectally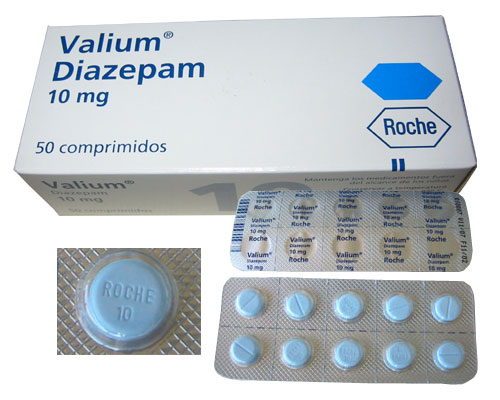 PHARMICOKINETICS?
Onset: drug action occurs within 1-5 minutes of IV administration
Duration of action: 15-60 minutes
WHAT ARE THE SIDE EFFECTS/TOXICITY?
Sedation: this is one of the major side effects of this drug.
ANYTHING ELSE TO KEEP IN MIND?
"-zepam" ending is used for benzodiazepines
FURTHER READING
Page Updated: 08.15.2016