WHAT IS IT?
Donepezil (Aricept) is a cholinesterase inhibitor that works to decrease the rate of acetylcholine breakdown. This ultimately increases levels of acetylcholine in the synaptic cleft.
WHEN DO WE USE IT?
Alzheimer disease: patients with this condition often will try cholinesterase inhibitors like Donepezil to slow disease progression (these are first-line medications).
WHEN DO WE AVOID USING IT?
Known hypersensitivity to the medication.
HOW IS IT ADMINISTERED?
Administered orally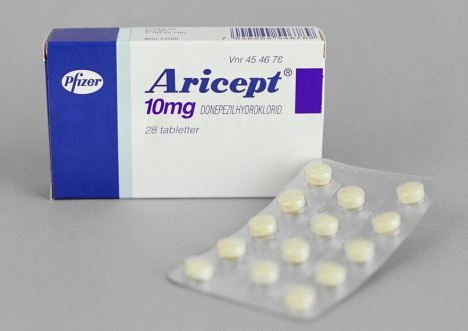 WHAT ARE THE SIDE EFFECTS/TOXICITY?
Symptoms of increased acetylcholine: nausea, diarrhea, insomnia, vomiting, muscle cramps
FURTHER READING
Page Updated: 08.14.2016