NEURAL PATHWAY
The femoral nerve is the largest branch of the lumbar plexus.
L2,L3,L4 Spinal Nerves→Lumbar Plexus → Femoral Nerve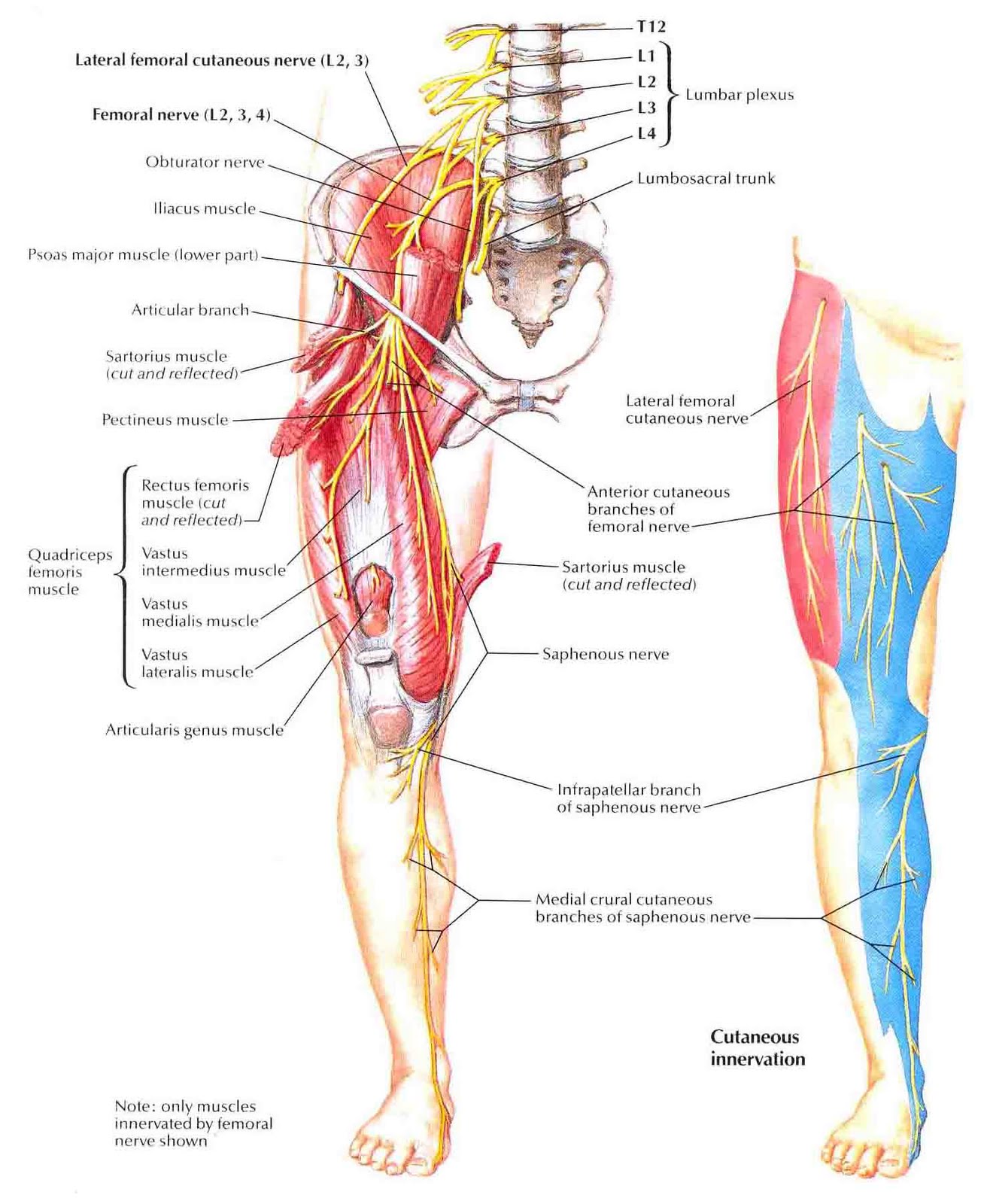 The femoral nerve will give rise to the saphenous nerve.
FUNCTION
Leg flexion at the hip
Leg extension at the knee
Sensory innervation of the leg (shown above).
CAUSE OF INJURY
CLINICAL PRESNENTATION
OTHER INFO
Optimal site for femoral nerve block is the inguinal crease a at the lateral border of the femoral artery. This type of nerve block will anesthetize the skin and muscles of the anterior thing, femur, and knee. The sensory distribution of the saphenous nerve will also be anesthetized (given it is a branch from the femoral) which includes the medial aspect of the lower leg.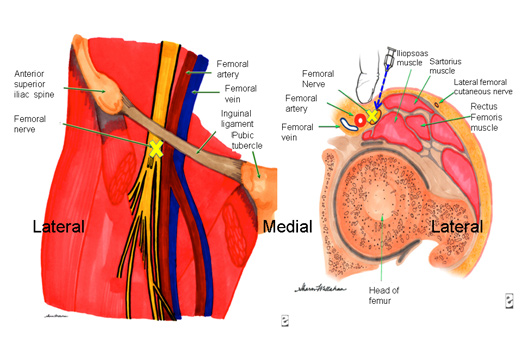 Page Updated: 08.09.2016