VESSEL PATHWAY
The anterior cerebral artery is a branch off of the internal carotid artery.
Aorta → Brachiocephalic  (only on right) → Common Carotid → Internal Carotid → Anterior Cerebral Artery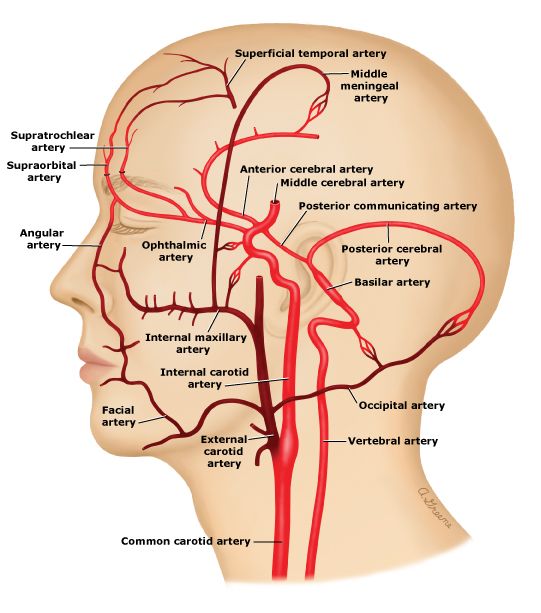 FUNCTION
The ACA will perfuse the brain territories outlined below. 
General regions supplied by ACA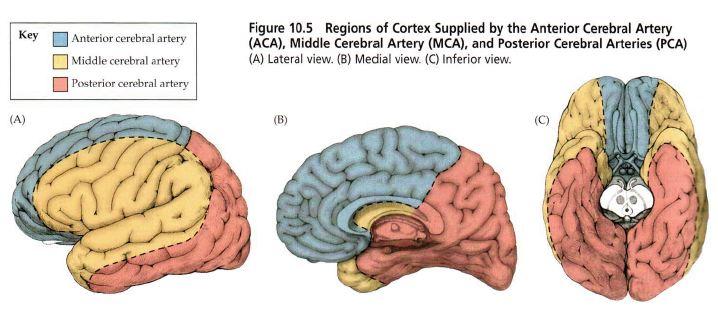 Coronal section of regions supplied by ACA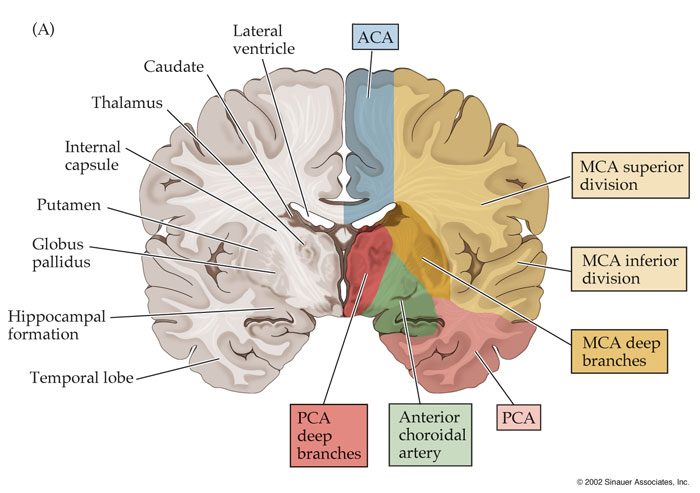 Axial section of regions supplied by ACA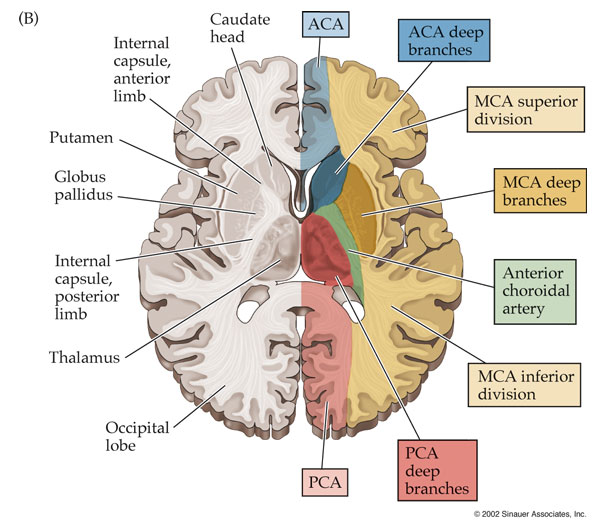 CAUSES OF INJURY
Stroke: occlusion of this vessel can lead to infarction of its perfused territories.
CLINICAL PRESENTATION OF INJURY
Contralateral somatosensory/motor deficits (predominantly of the lower extremity): given the perfusion territory of the ACA, both the motor and sensory cortex can be involved (and generally patients who have an issue with this vessel will present with symptoms more pronounced in the lower extremities).
Page updated: 08.08.2016