WHAT IS IT?
A herniated disc refers to  a protrusion/extrusion of the intervertebral disk from its usual anatomical location. It can be either symptomatic or asymptomatic. It most often occurs in the lumbar region, especially at L4-L5 and L5-S1.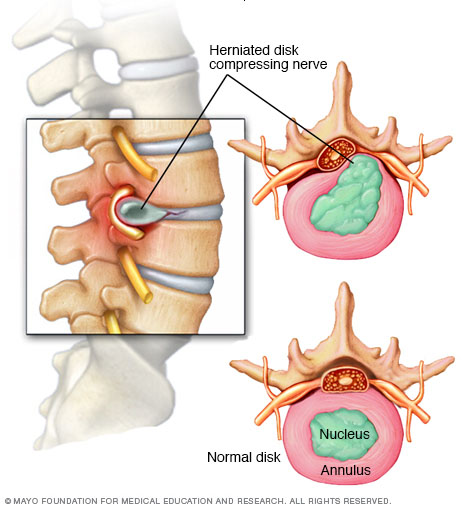 WHAT CAUSES IT?
Often the nucleus pulposus of the disk will herniate. This can be caused by various things including:
Degenerative changes
Trauma
Neck/back strain or sprain
WHY IS IT A PROBLEM?
This can be a painful condition, and can also lead to compression of either the spinal cord or the Cauda equina (depending on the level of the herniated disk). Cauda equina syndrome (a medical emergency) can be caused by a herniated disk.
WHAT MAKES US SUSPECT IT?
Risk factors
Middle-aged/older men, recent trauma to the spine, recent neck/spine strain
Initial Presentation
Common Chief Complaints:
Back pain: most often this is lower back pain.
Sciatica 
History Of Present Illness

Nature of pain: often severe, electricity-like back pain.
Pain is exacerbated by coughing (Valsalva/increased intra-abdominal pressure)
Associated symptoms: 
Paresthesias
Muscle weakness
Muscle atrophy
Contractions
Spasms
Physical Exam Findings
Passive leg raise will increase pain. This is highly sensitive but not specific to a herniated disk.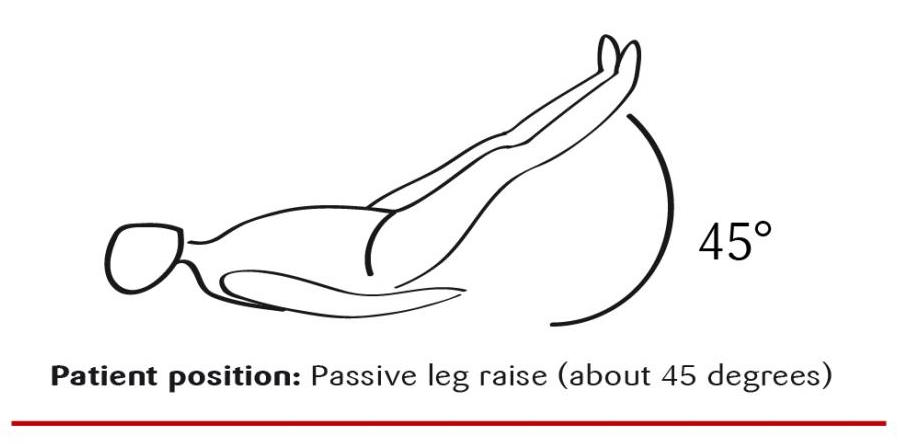 Crossed straight leg raise will increase pain. This is highly specific but not sensitive to a herniated disk.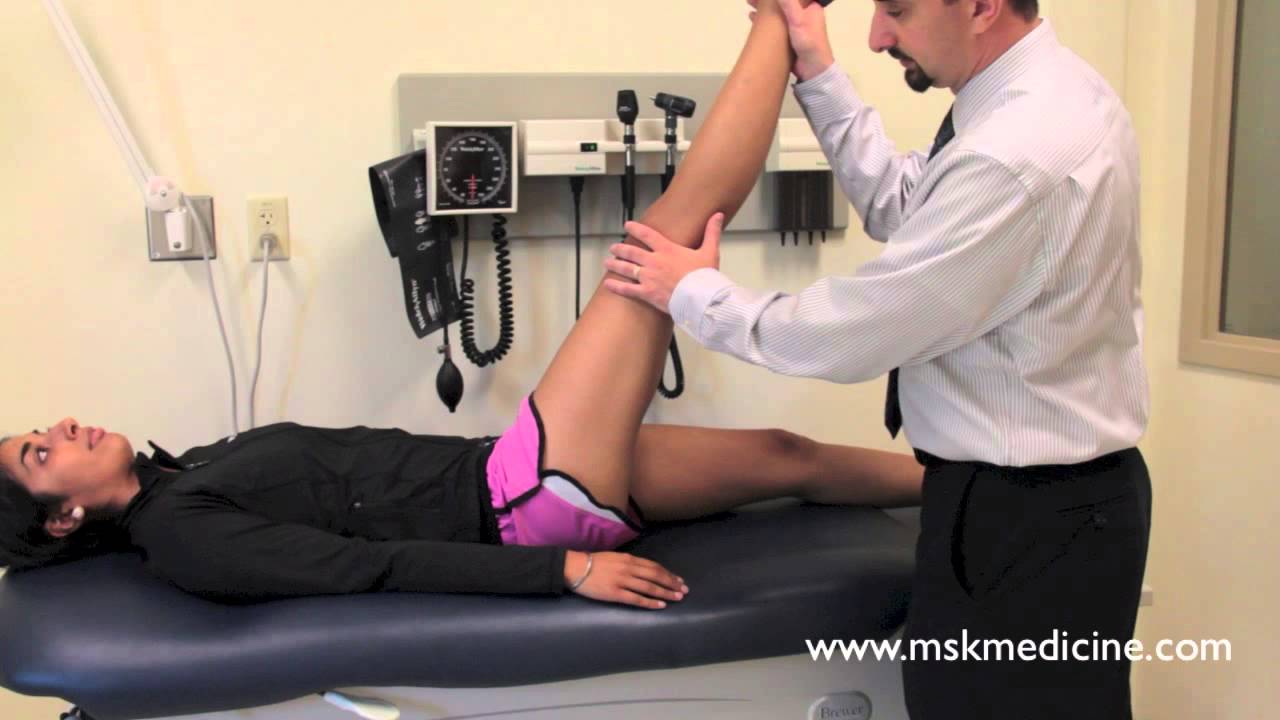 CLINICAL WORKUP
X-ray will often be ordered in patients who present with back pain.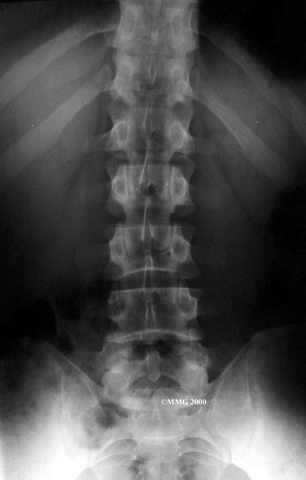 MRI is needed for evaluating suspected cauda equina syndrome. MRI can sometimes shown the herniated disk.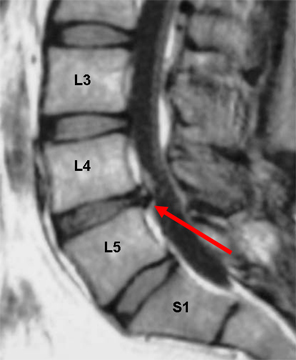 HOW DO WE TREAT IT? 
Conservative/initial treatment:
Local heat can be used to provide shot term relief.
Physical therapy can be beneficial to many patients.
NSAIDs can be used for pain relief.
For refractory pain:
Epidural can help control pain
Nerve block can also help control pain.
In patients with severe neurological findings:
Discectomy may be required to prevent permanent damage to neurological structures.
HOW WELL DO THE PATIENTS DO?
The majority of patients with this condition will resolve their symptoms in a short amount of time.
WAS THERE A WAY TO PREVENT IT? 
Depending on the cause, avoiding trauma/back strain can help prevent this condition.
WHAT ELSE ARE WE WORRIED ABOUT?
Cauda equina syndrome can commonly be caused by disk herniation.
FURTHER READING
Page Updated: 07.30.2016