WHAT IS IT?
Hypertensive encephalopathy refers to the signs/symptoms of cerebral edema caused by a sudden rise in blood pressure.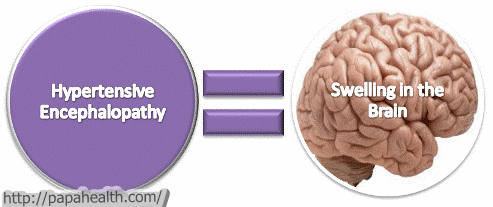 WHAT CAUSES IT?
Hypertension is the cause of this condition, however the underlying etiology of the hypertension can vary across presentations.
WHY IS IT A PROBLEM?
If this condition is not managed then affected patients might begin to have seizures, and can even become comatose.
WHAT MAKES US SUSPECT IT?
Risk factors
Past history of hypertension
Initial Presentation
Common Chief Complaints:
Mental status changes: restlessness and confusion are common.
Change in consciousness
Headache
Nausea/vomiting 
History Of Present Illness

Patients often have an acute exacerbation that causes hypertension. Examples can include:
Patients who abruptly stop taking anti-hypertensive medications
Physical Exam Findings
Vital signs will demonstrate hypertension.
Neurological exam:
Brisk reflexes may be present in patients with affected upper motor neurons
Funduscopic examination can show papilledema, often with flame hemorrhages (of the retina) present as well.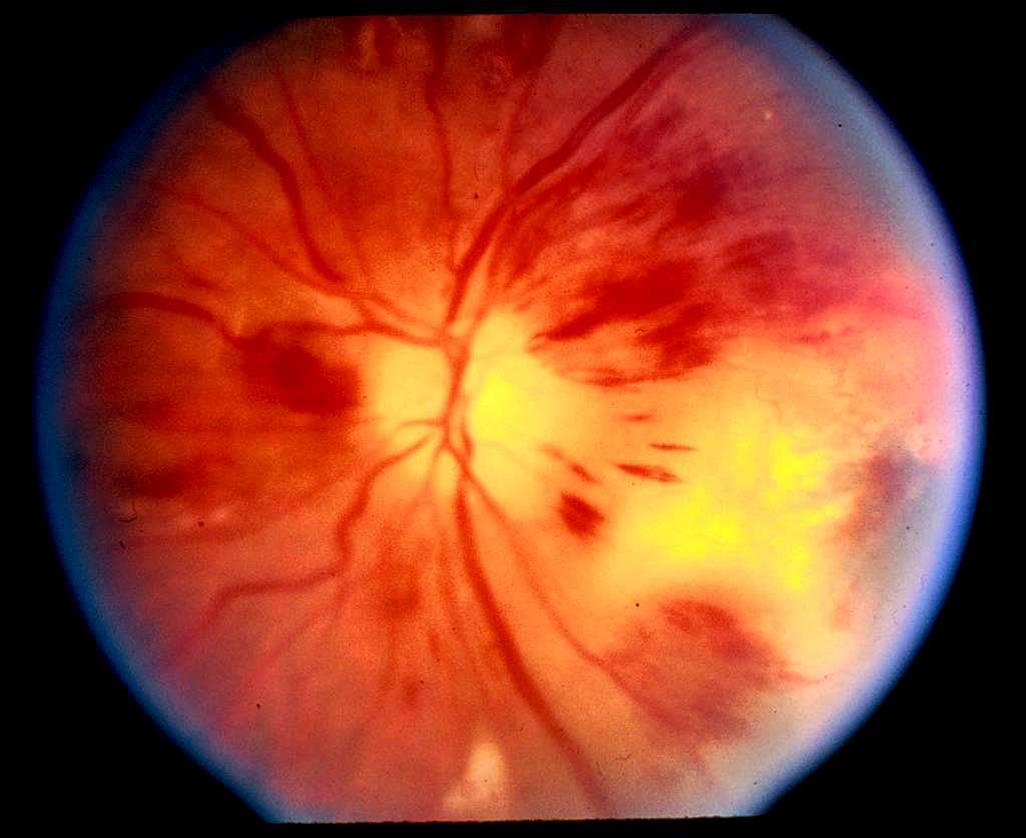 CLINICAL WORKUP
HOW DO WE RULE OTHER DIAGNOSES OUT?
HOW DO WE TREAT IT? 
HOW WELL DO THE PATIENTS DO?
WAS THERE A WAY TO PREVENT IT? 
WHAT ELSE ARE WE WORRIED ABOUT?
Kidney damage can be caused by such severe hypertension.
Aortic dissection is a risk of such sever hypertension.
OTHER HY FACTS?
FURTHER READING
DynaMed
UpToDate
Page Updated: 07.29.2016