WHAT IS IT?
Creutzfeldt-Jakob disease (CJD) is a rapidly progressing infectious neurological condition that is caused by prions/prion protein (PrP). The variant form of the condition (vCJD) is caused by food consumption of prions (the same that cause mad cow disease), however most cases of CJD are sporadic (sCJD).
WHY IS IT A PROBLEM?
Prion proteins will accumulate and aggregate together in the neural cortex (spongiform cortex) ultimately impairing proper neural function and causing dementia.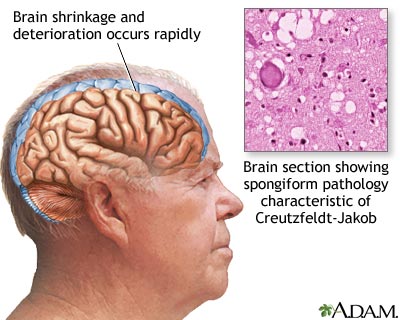 WHAT MAKES US SUSPECT IT?
Risk factors:
some surgical procedures may increase risk of CJD (such as peripheral nerve procedures, source), recent corneal transplant, working abroad with laboratory animals.
Initial presentation:
Chief Concerns:
Dementia that is rapidly progressing,
Ataxia
Visual disturbances blurring, visual field defects, hallucinations
History Of Present Illness:
Onset/progression: this disease progresses very rapidly, a feature very unique to CJD
Seizures may present later in disease progression in some patients.
Physical Exam:
Startle myoclonus can be present: these are brief involuntary twitching of muscles in response to startling stimuli (loud noises etc.)
CLINICAL WORKUP
Lumbar puncture: The presence of the protein 14-3-3 in the CSF is supportive of a diagnosis of CJD (this is a common test question!)
Electroencephalography (EEG): patterns on this clinical test can help suggest a diagnosis of CJD. These patterns can include sharp, tripahsic, and synchronous discharges.
MRI: diffusion-weighted imaging and fluid-attenuated inversion recovery MRI may detect CJD.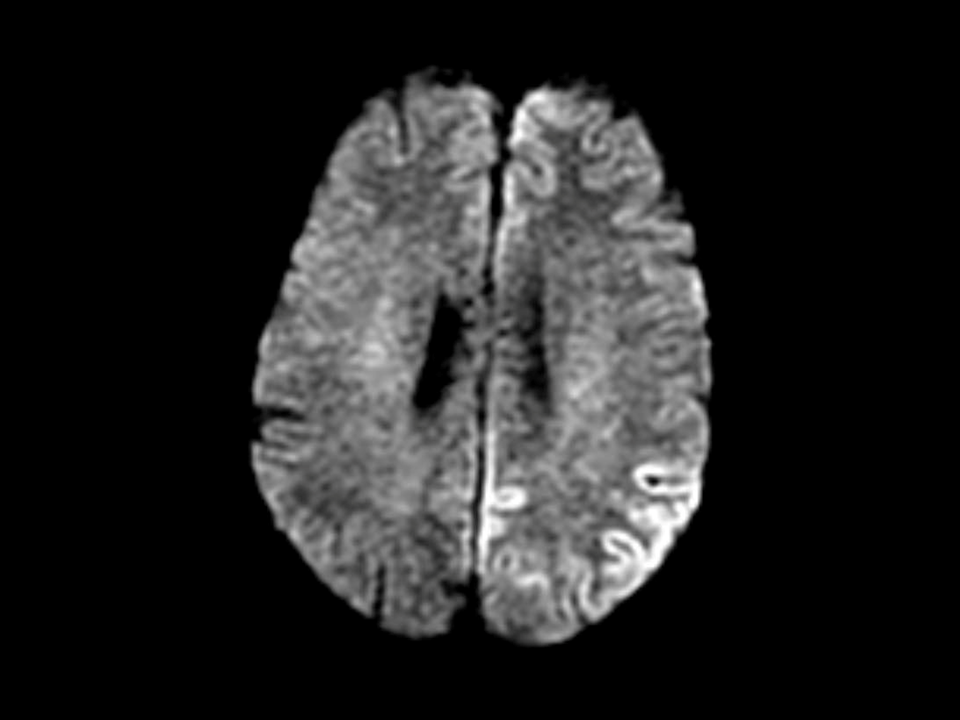 WHEN CAN WE DEFINITIVELY CONFIRM THE DIAGNOSIS?
*Ultimately a definitive diagnosis requires post-mortem neuropathological analysis of a brain biopsy. Spongiform changes (i.e. confluent vacuoles) and amyloid plaques can be seen.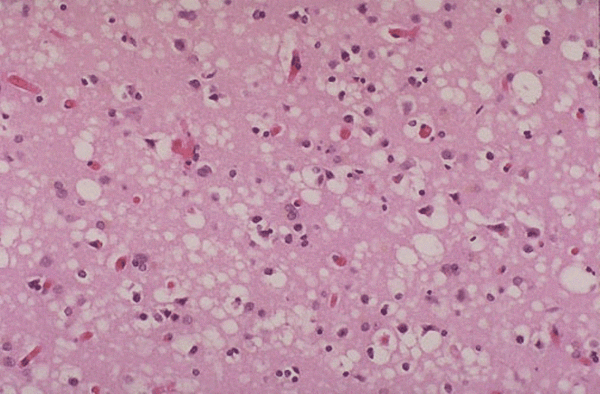 HOW DO WE TREAT IT?
No available treatment for underlying disease process
HOW WELL DO THE PATIENTS DO?
This condition is incurable and fatal
WAS THERE A WAY TO PREVENT IT?
Preventing contact with infected CNS tissues of affected humans/cattle can help stop the spread of this condition. Sporadic forms of the disease do not have clear means of prevention.
WHAT ELSE ARE WE WORRIED ABOUT?
Some cases of CJD can be familial (can be concerned about familial transmission in select cases).
Page Updated: 08.02.16