WHAT IS IT?
Normal-pressure hydrocephalus (NPH) is a condition where CSF volumes/pressures are elevated episodically (but do not increase the volume of the subarachnoid space).
WHAT CAUSES IT?
The exact cause of this condition is not well understood. It is thought to perhaps be caused by impaired CSF outflow from the brain.
WHY IS IT A PROBLEM?
This episodic increase of CSF pressure will cause the ventricles in the brain to dilate, which in turn distorts the fibers of the corona radiata. This leads to the classic triad of urinary incontinence, ataxia, and cognitive dysfunction.
WHAT MAKES US SUSPECT IT?
Risk factors
Elderly age
Initial Presentation
Common Chief Complaints:
Urinary incontinence
Gait instability (i.e. ataxia)
Memory problems
History Of Present Illness:
Other key features of this condition include:
Other cognitive changes: decreased attention, increased apathy, diagnosis of dementia
Lower body bradykinesia
Tremor (sometimes)
Slow shuffling gait
*This condition can present as "lower body parkinsonism"
Physical Exam Findings
Mental status exam can reveal:
Decreased memory
Decreased attention
Gait exam can reveal:
Wide based gait
Slow shuffling steps where feet can not be picked up off floor
Difficulty turning
Other neurological exam: focal neurological findings are not characteristic of this condition.
HOW DO WE CONFIRM A DIAGNOSIS?
Lumbar puncture may reveal elevated opening pressure. Conducting this study will also sometimes improve the patient's symptoms (by draining excess CSF).
Imaging studies (CT/MRI) can show ventricular enlargement that is out of proportion to the atrophy of the sulcus.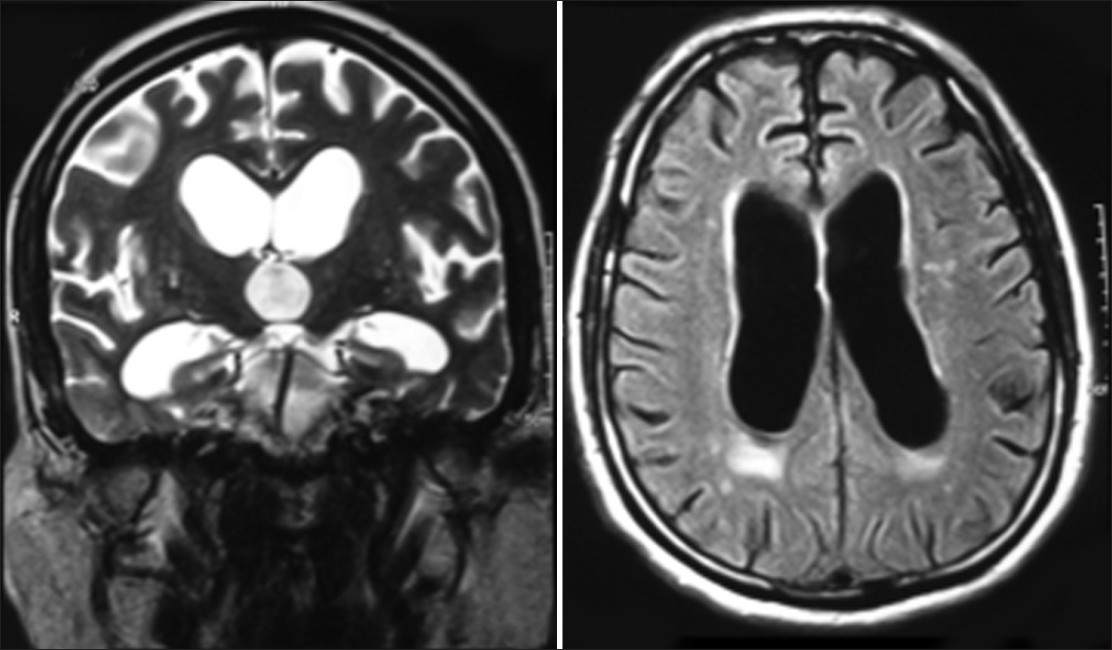 HOW DO WE RULE OTHER DIAGNOSES OUT?
Absence of headaches or signs of increased intracranial pressure typically are not seen in this condition (hence its name). If patients present with these signs (such as papilledema) the diagnosis of normal pressure hydrocephalus is less likely.
HOW DO WE TREAT IT?
Serial lumbar puncture (initial treatment) can be conducted to remove the CSF that is responsible for NPH. This is only a temporary measure and most patients will require a more permanent solution.
Ventriculoperitoneal shunt (permanent treatment) that drains the excess CSF to the abdominal peritoneal cavity (reducing volume of CSF). If performed early enough, shunting can reverse the symptoms.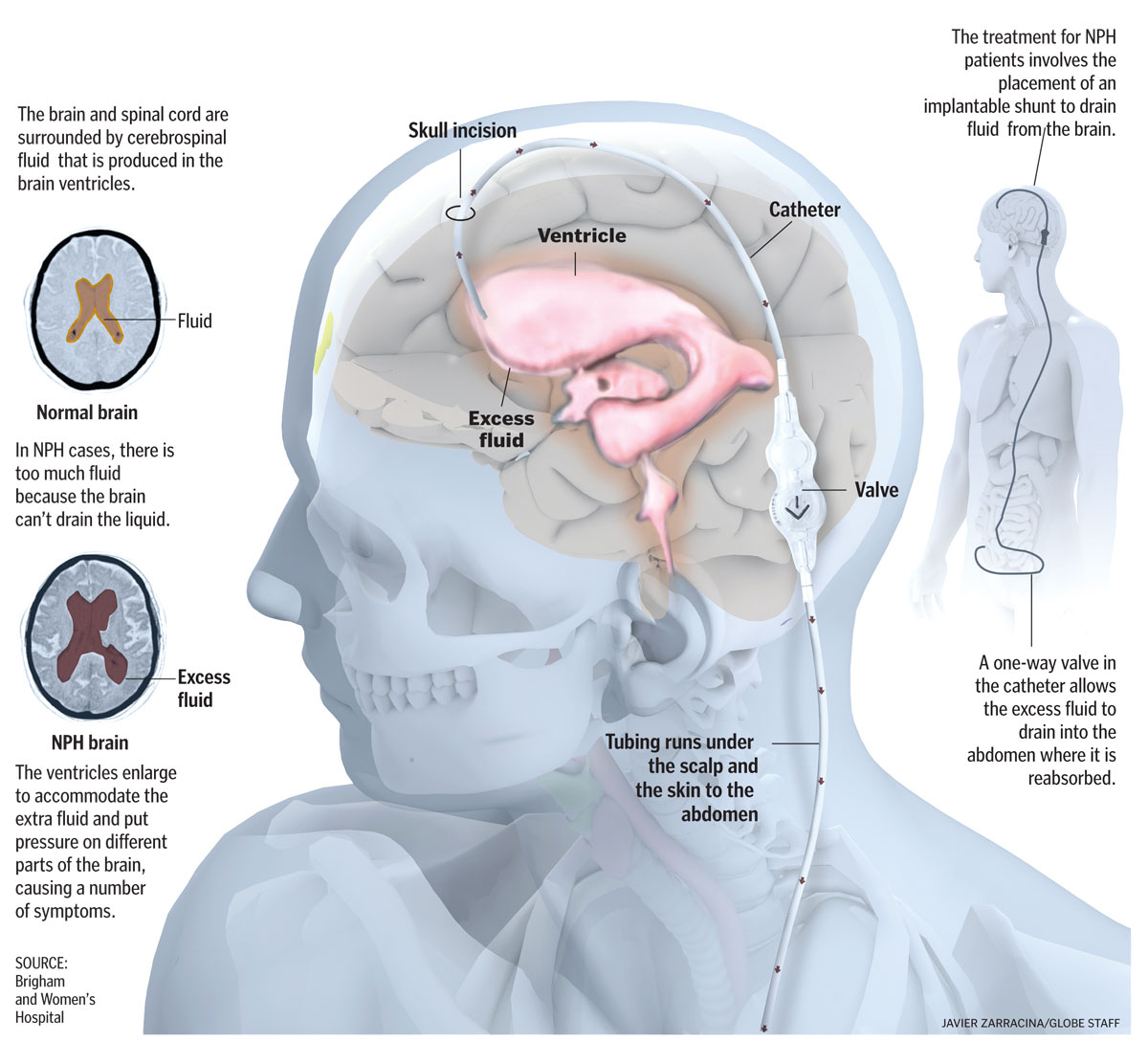 HOW WELL DO THE PATIENTS DO?
This condition is reversible if it is diagnosed and treated early on.
WAS THERE A WAY TO PREVENT IT?
N/A (idiopathic etiology)
WHAT ELSE ARE WE WORRIED ABOUT?
Dementia can be caused by this condition.
Irreversible brain damage might be the end result of this disease process.
OTHER HY FACTS?
This condition is often misdiagnosed as Parkinson disease or Alzheimer disease because of its chronic and insidious nature of symptoms.
Standardized exam buzzwords:
"Wet, wobbly, and wacky" refers to the classic triad of incontinence, ataxia, and cognitive dysfunction that is associated with this condition.
Why is the pressure normal? The current theory is that as the ventricles in the brain dilate the pressure in the brain will remain normal.
ARCHIVE OF STANDARDIZED EXAM QUESTIONS
This archive compiles standardized exam questions that relate to this topic.
FURTHER READING
Page Updated: 07.15.2016