OVERVIEW
This page is dedicated to covering the overwhelming topic of non-insulin diabetes medications.
GENERAL CLASSES OF MEDICATIONS
There are a few major classes of diabetes medications that we should be familiar with. These medications will not be elaborated on this page, however each class/examples of each class have thier own dedicated page that explain them more fully.
HOW DO YOU PICK THE RIGHT MEDICATION FOR YOUR PATIENT?
Looking at the figure below from the 2016 ADA guidelines we can see how complicated diabetes treatment can become. It seems that using metformin is the common element in all patients who require pharmacological intervention for their diabetes….however what should we do after that? In thinking about medication options for dual and triple therapy what medications should we use?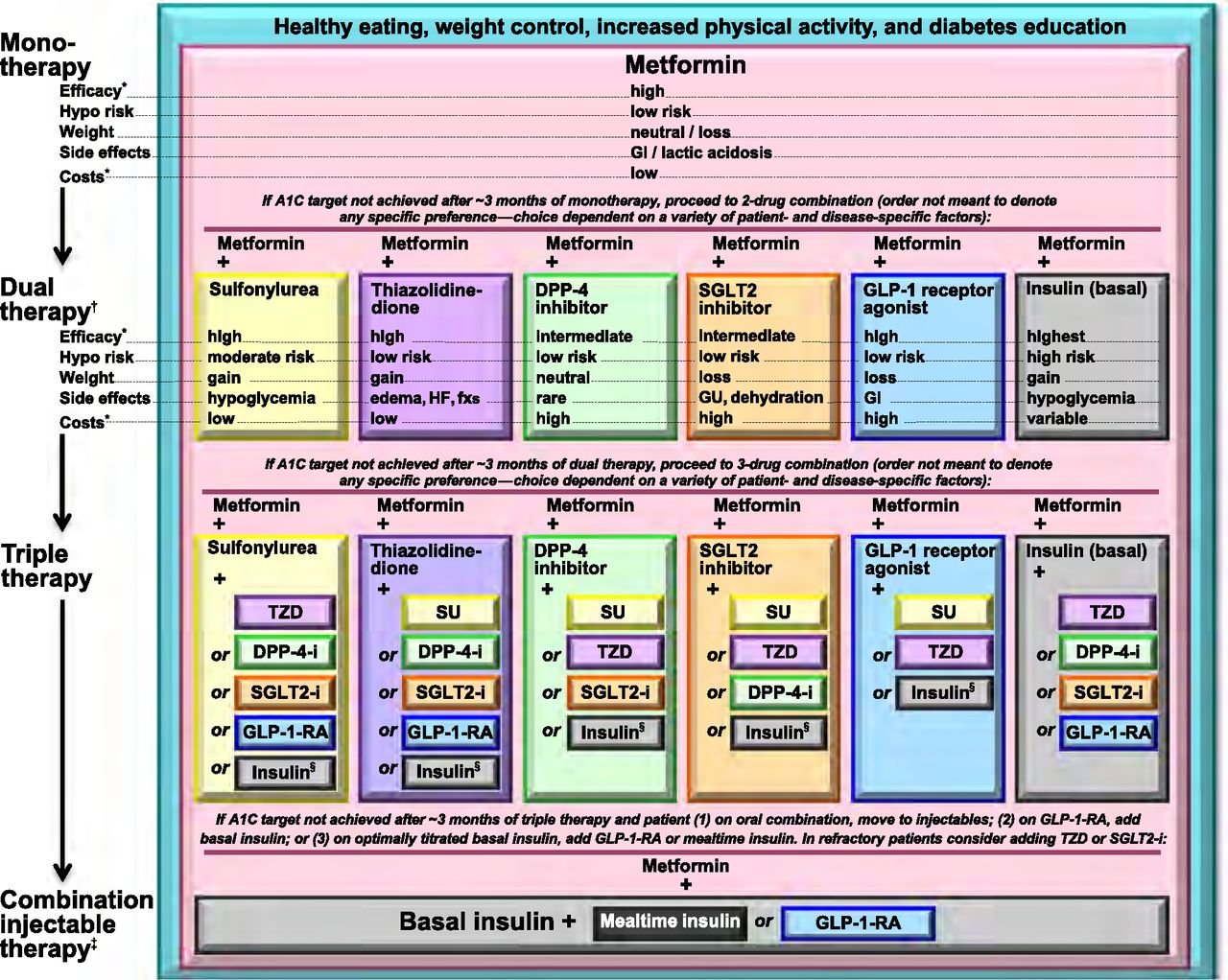 So with this in mind we need a framework upon which to think about how we tailor treatments for patients. As shown in the figure above there are a few factors that need to be evaluated so that we can begin the process. I have listed them in one possible order of importance:
Efficacy: how out of control is the patient's diabetes?
Cost: can the patient even afford the medication that
Weight changes: what are the patient's goals regarding changing their weight?
Side effects: what types of side effects are contraindicated in the patient?
WHAT OPTIONS DO I HAVE FOR PATIENTS WHO REQUIRE THE MOST AGGRESSIVE GLYCEMIC CONTROL?
Ultimately it seems that insulin is the MOST effective at controlling blood sugar. It of course comes with its own drawbacks and may be contraindicated in patients who:
Are afraid of needles/don't wish to inject medications
Are not able to dose their insulin properly
Do not wish to have a high risk of hypoglycemia/will be in danger from the hypoglycemia risks of insulin.
Do not wish to gain weight.
Look at this guide to insulin in your patient if you have decided that insulin is the right medication to use for them.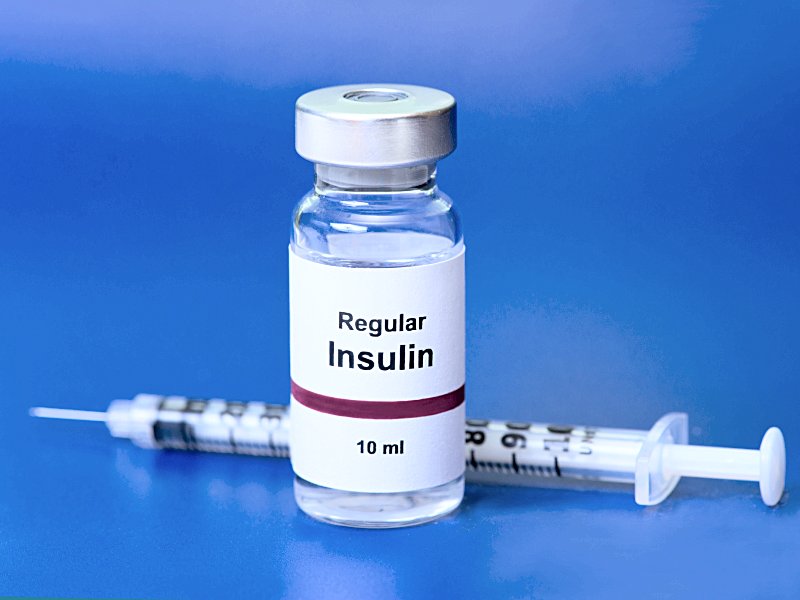 WHAT OPTIONS DO I HAVE FOR PATIENTS WHO REQUIRE THE MORE AGGRESSIVE GLYCEMIC CONTROL BUT DO NOT WISH TO TAKE INSULIN?
If insulin is not an option, however more aggressive glycemic control is required in the patient, there are a few other options that can be used in patients. These medications can be separated by their cost and impact on weight.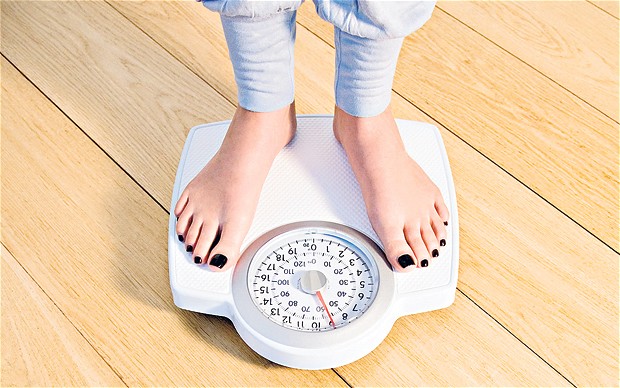 If cost is not an issue and/or the patient wishes to lose weight then a GLP-1 agonists (such as Eventide) might be the right option for them. The large drawback will be that it can cause GI complications.
If a lower cost medication is needed and/or the patient does not mind gaining weight the two options below should be explored.
In patients who have history/risk of heart failure a sulfonylureas (such as Glyburide) should be considered.

It does contain a moderate risk for hypoglycemia

.
In patients who require a very low risk of hypoglycemia a thiazolidinedione (such as Pioglitazone) should be considered.

It is contraindicated in patients with a history of/risk of heart failure.
WHAT OPTIONS DO I HAVE FOR PATIENTS WHO CAN GET BY WITH LESS AGGRESSIVE GLYCEMIC CONTROL?
Given a patient who can get by on less aggressive therapies, let us break down the two major options that are available. Given that both of these options are expensive and both carry a low risk of hypoglycemia (this corresponds with medication efficacy of course) we will compare them by their impact on a patient's weight/side effects.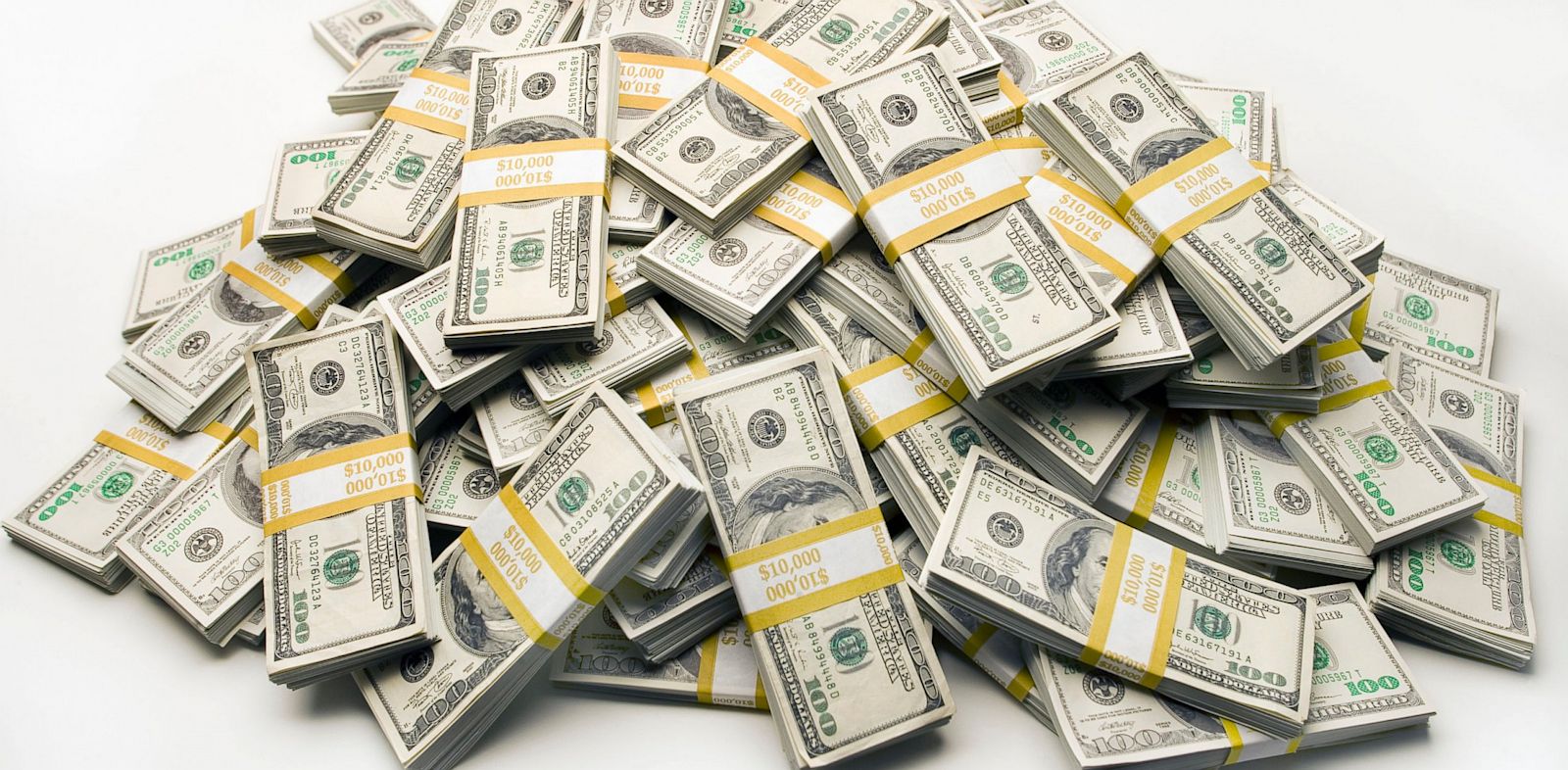 If a patient wants minimal side effects then a one of the DPP-4 inhibitors is the best choice for them (such as Sitagliptin). These medications will not cause changes to weight (no gain or loss).
If a patient is eager to lose weight then a SGLT inhibitor (such as Canagliflozin) might be the right choice for them. This is of course, if their anticipated weight loss is worth the possibility of GU and dehydration as side effects of the medication.
Page Updated: 07.15.2016