WHAT IS IT?
Aspirin (acetylsalicylic acid/ASA) is an irreversible inhibitor of cyclooxygenase (both COX-1 and COX-2) by covalent acetylation of target enzymes. Platelets can not synthesize new enzymes so the effects will last until new platelets can be created. Furthermore, prostaglandin synthesis is also decreased (explaining anti-inflammatory role) as well as thromboxane A2 (TXA2). TXA2 is produced by activated platelets and is prothrombotic/promotes platelet aggregation (further explaining aspirin's role as an anti-platelet medication).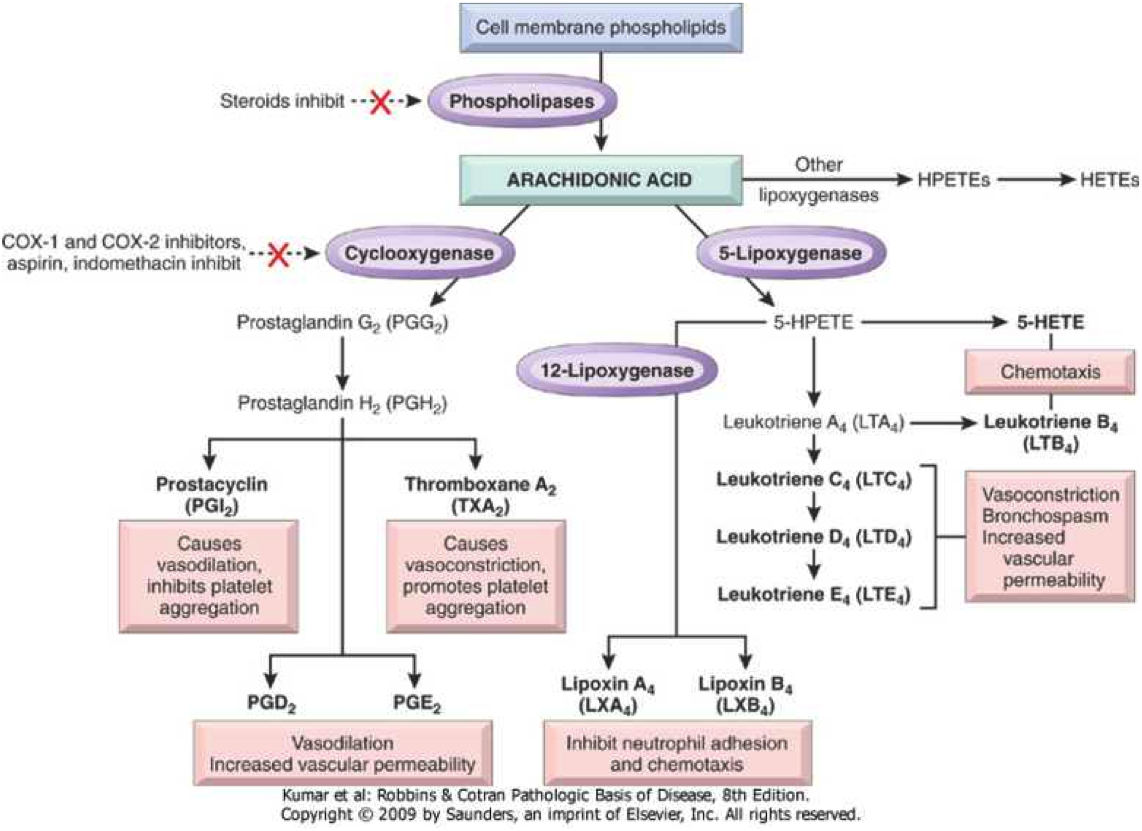 WHEN DO WE USE IT?
General usage: antipyretic, analgesic, ant-inammatory, antiplatelet
Heart disease: unstable angina, myocardial infarction/MI (NSTEMI, STEMI)
Other: Kawasaki disease, osteoid osteoma (bone pain), headaches
WHEN DO WE AVOID USING IT?
Patients with G6PD deficiency (causes hemolysis)
Children: can cause Reye syndrome (hepatic encephalopathy/fulminant liver failure) in children who often have viral infections. Exception is in children with Kawasaki disease who are treated with aspirin.
HOW IS IT ADMINISTERED?
Oral administration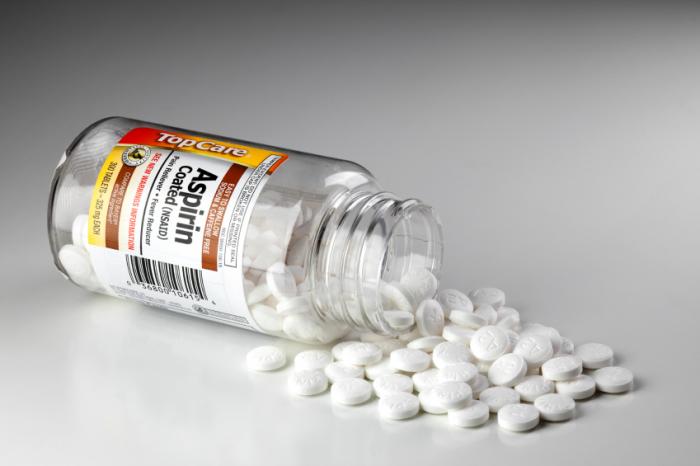 WHAT ARE THE SIDE EFFECTS/TOXICITY?
Increased bleeding time given anti-platelet role (does not affect PT/PTT!)
Other: peptic ulcers, tinnitus (CN VIII), Reye syndrome in children with viral infection, asthma (i.e. aspirin induced asthma)
Chronic use can lead to acute renal failure, interstitial nephritis, renal papillary necrosis, and upper GI bleeding
Overdose causes hyperventilation and respiratory alkalosis initially, however transitions to mixed metabolic acidosis–respiratory alkalosis.
ANYTHING ELSE TO KEEP IN MIND?
Normal platelet counts will be present in patients using aspirin, however these platelets will be inactive (as explained above)
Zero order elimination of aspirin occurs (rate of elimination is constant regardless of dose taken).
Niacin induced facial flushing can be avoided with taking an aspirin
Aspirin is an uncoupling agent in the electron transport chain. This is why aspirin overdose can cause fevers.
FURTHER READING
Page Updated: 06.20.2016