WHAT IS IT?
Narcolepsy refers to a condition characterized by excessive daytime sleepiness. It is thought to be caused by decreased hypocretin (orexin) production in the lateral hypothalamus.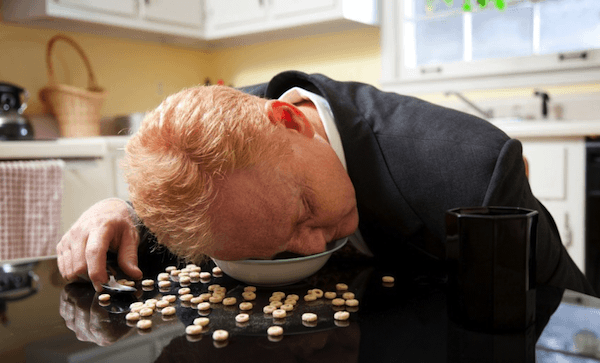 Often narcolepsy is also associated with symptoms of cataplexy (however a subset of patients with narcolepsy do not have cataplexy)
WHY IS IT A PROBLEM?
Daytime sleepiness can very much affect the quality of life of a patient.
WHAT MAKES US SUSPECT IT?
Risk Factors:
Family history of narcolepsy
Chief Complaints:
Excessive daytime sleepiness is the most common characteristic of this condition.
Involuntary episodes of sleep can also be present
History Of Present Illness:
Cataplexy is also common in patients with narcolepsy. Patients may notice loss of muscle tone precipitated by strong emotions. Examples can include:
Falling down when laughing
Hallucinations that can be hypnagogic (just before sleep) or hypnopompic (just before awakening).
Patients may hear voices right before falling asleep

.
Sleep paralysis may also occur with patients unable to move immediately after awakening.
CLINCIAL WORKUP
Sleep studies; nocturnal polysomnography and multiple sleep latency testing is used to confirm suspicions of narcolepsy. 4-5 nap periods are observed (each 2 hours part). A positive test includes:
Mean sleep latency ≤ 8 minutes

2 or more sleep onset rapid eye movement (REM) periods < 15 minutes
CSF analysis of hypocretin values may also be a diagnosistic alternative to sleep studies:
hypocretin-1 ≤ 110 pg/mL (or < 1/3 of mean normal control values)
HOW DO WE TREAT IT?
Advise patients to maintain proper sleep habits, minimize alcohol, avoid medications that cause drowsiness.
If medications are needed:
Modafinil/armodafinil are used to dress daytime sleepiness.

*These are preferred treatments of choice due to the potential for abuse of the medications listed below

Amphetamine stimulants (methylphenidate/methamphetamine)
Sodium oxybate can reduce cataplexy and is given at nighttime.
HOW WELL DO THE PATIENTS DO?
Patients can respond well to treatment. There are mixed studies about whether or not patients with narcolepsy have memory impairment.
WAS THERE A WAY TO PREVENT IT?
N/A
WHAT ELSE ARE WE WORRIED ABOUT?
Patients driving and falling asleep at the wheel.
OTHER HY FACTS?
Both nocturnal and narcoleptic sleep events in these patients begin with REM sleep.
FURTHER READING
Page Updated: 06.09.2016