WHAT IS IT?
A subarachnoid hemorrhage (SAH) refers to bleeding that occurs in the subarachnoid space between the arachnoid membrane and the pia matter that surrounds the brain.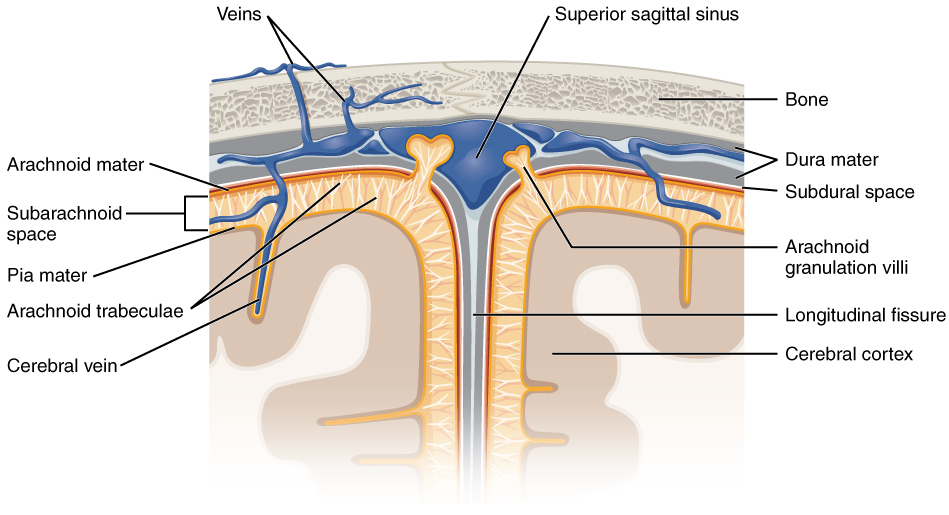 It can be caused by the rupture of an intracranial aneurysm (such as a saccular or berry aneurysm)
WHY IS IT A PROBLEM?
This type of hemorrhage progresses very rapidly, and can increase intracranial pressure in a very dangerous fashion.
WHAT MAKES US SUSPECT IT?
Risk factors: berry/saccular aneurysms, Marfan syndrome, Ehlers-Dalos syndrome, ADPKD, arteriovenous malformation, trauma
"Worst headache of my life" is the buzzword description for this condition. This headache is an acute one and also often co-presents with:
Nuchal rigidity (neck stiffness)
Vomiting
Confusion/altered level of conciousness
Oculomotor palsy
Neurological deficits
Seizures
HOW DO WE CONFIRM A DIAGNOSIS?
CT scan can help visualize the bleed and is faster and more sensitive for subarachnoid hemorrhage compared to MRI.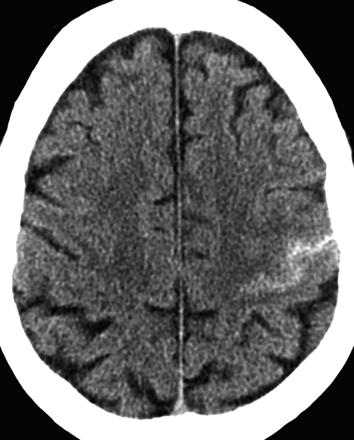 Lumbar puncture: bloody (will have increased RBCs) or yellow (xanthochromic) spinal tap can be suggestive of this process. The yellow color is due to the breakdown of bilirubin. A LUMPAR PUNCTURE IS CONDUCTED IF THE CT SCAN IS NEGATIVE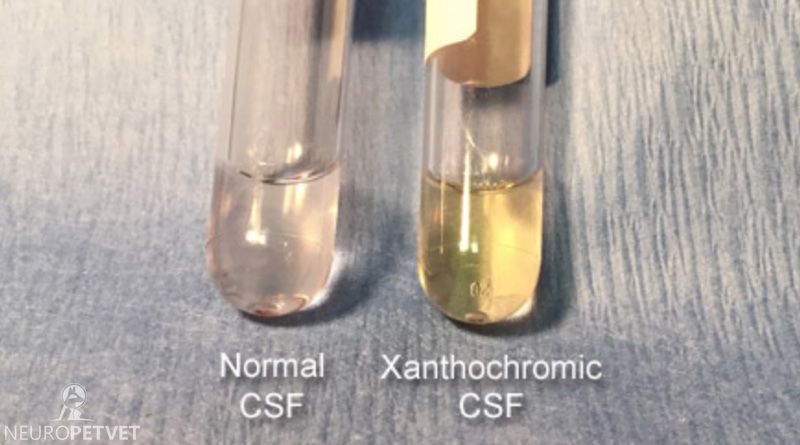 Cerebral angiography can reveal the causal aneurysm and aid in localizing treatment/intervention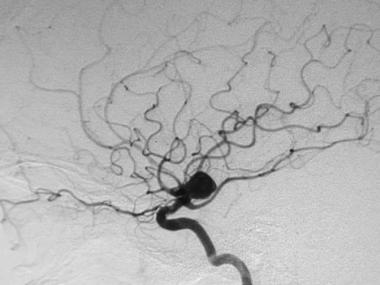 HOW DO WE TREAT IT?
Treatment involves preventing the following processes from occurring: 
Re-bleeding: aneurysms can be clipped or coiled
Seizures
Vasospasm: nimodipine (CCB) is used to prevent this from occuring
Hydrocephalus 
HOW WELL DO THE PATIENTS DO?
This is a lethal condition. If the patient's condition is not discovered in time death is very possible.
About half of all patients who survive this condition do so with some cognitive impairment (memory, mood neuropsychological function).
WAS THERE A WAY TO PREVENT IT?
If the cause is traumatic, the avoiding the initial trauma can prevent this condition.
WHAT ELSE ARE WE WORRIED ABOUT?
Cerebral vasospasm: 2-3 days after the initial bleed, there is a risk of vasospasm due to blood break down, which can cause a rebleed. This is why the medication nimodipine is used. A vasospasm is dangerous because it can lead to brain infarction! 
OTHER HY FACTS?
Rupture of Saccular (berry) aneurysms can lead to subarachnoid hemorrhage.
Most commonly found at the anterior circle of Willis at branch points of the anterior communicating artery (ACA).
ARCHIVE OF STANDARDIZED EXAM QUESTIONS 
This archive compiles standardized exam questions that relate to this topic.
FURTHER READING
Page Updated: 06.08.2016