WHAT IS IT?
Clomiphene (Clomid) is an estrogen receptor antagonist that acts on the receptors in the hypothalamus. This prevents the normal feedback inhibition of estrogen, resulting in the increased release of LH and FSH from the pituitary. This ultimately will stimulate ovulation.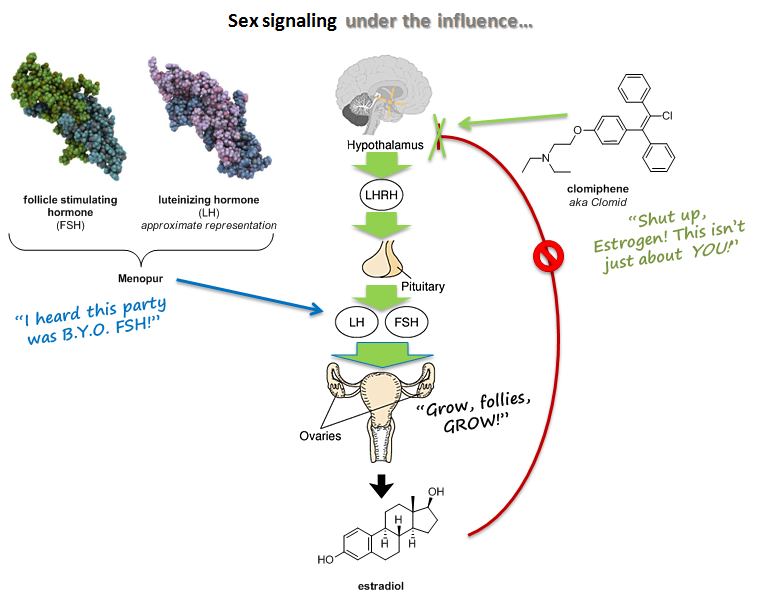 WHEN DO WE USE IT? 
Polycystic ovarian syndrome (PCOS), infertility (due to anovulation)
WHEN DO WE AVOID USING IT?
During pregnancy (must be stopped immediately after pregnancy) this medication can cause fetal harm/death, ovarian cysts (not caused by PCOS), liver disease/history of liver dysfunction
HOW IS IT ADMINISTERED?
Oral administration (once daily). Excreted mostly in the feces (seems to be metabolized in liver).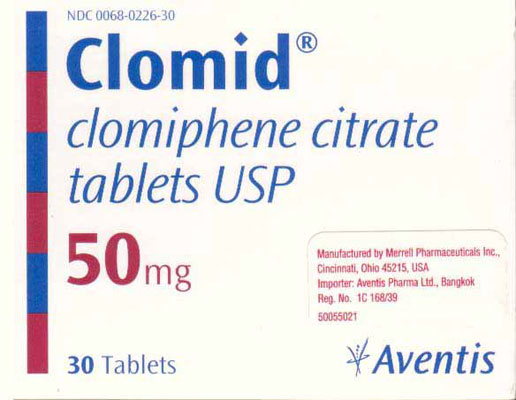 WHAT ARE THE SIDE EFFECTS/TOXICITY?
Hot flashes, multiple pregnancies, ovarian enlargement, abdominal discomfort/bloating/pain
ANYTHING ELSE TO KEEP IN MIND?
Half-life is 5 days
FURTHER READING
Page Updated: 03.03.2016