WHAT IS IT?
Müllerian agenesis refers tot he failure of the Müllerian duct to form.
WHY IS IT A PROBLEM?
The müllerian duct develops into the female internal structures which include:
upper portion of vagina/lower proton of the urogenital sinus)
fallopian tubes
uterus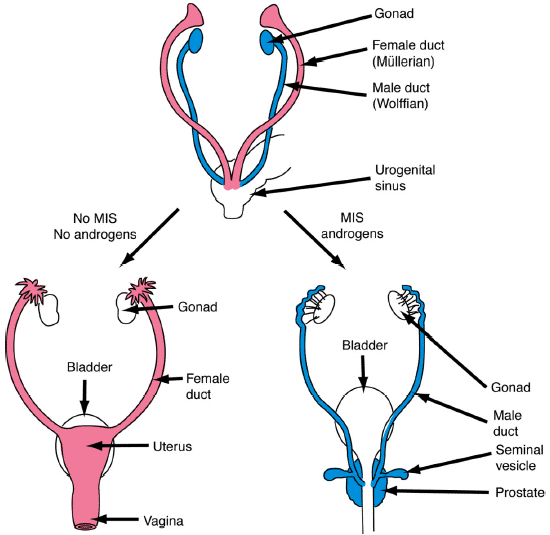 If this müllerian duct does not develop, these female structures will be absent in the patient. Patients will still have functional ovaries, and will develop secondary sexual characteristics.
WHAT MAKES US SUSPECT IT?
Primary amenorrhea seen in patients with fully developed secondary sexual characteristics can be the presentation for this condition.
ARCHIVE OF STANDARDIZED EXAM QUESTIONS
This archive compiles standardized exam questions that relate to this topic.
Page Updated: 03.03.2016