WHAT IS IT?
Tamoxifen is a selective estrogen receptor modulator (SERM). It is an estrogen receptor antagonist in the breast (competitive inhibitor), agonist in the bone, and agonist in the endometrium. It is non-steroidal.
WHEN DO WE USE IT? 
Prevention of breast cancer in high-risk patients:  
Adjuvant treatment of breast cancer: Estrogen receptor/progesterone receptor positive cancers
Other: lobar carcinoma in situ (LCIS), Albright's Syndrome
WHEN DO WE AVOID USING IT?
Pre-menopausal women: estrogen levels are so high that it is difficult for tamoxifen to outcompete the estrogen receptor.
Patients who are high risk for thrombus formation.
HOW IS IT ADMINISTERED?
Orally administered.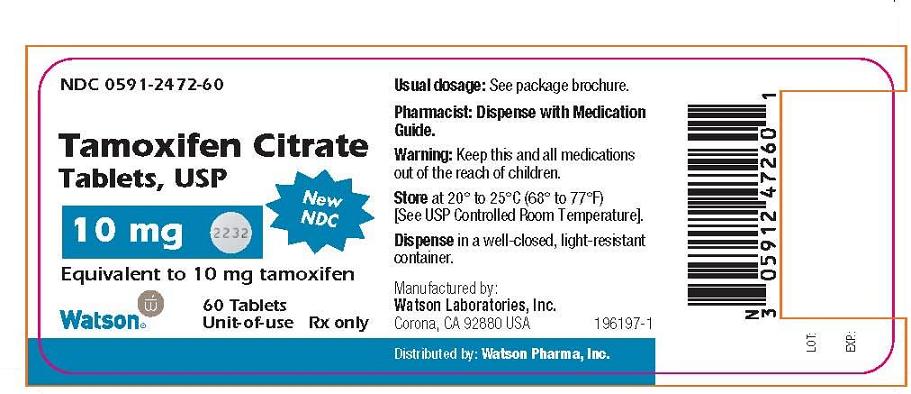 WHAT ARE THE SIDE EFFECTS/TOXICITY?
Increased risk of endometrial cancer is a side effect of using this medication. This is due to the estrogen receptor agonism that occurs in the uterus (i.e. this medication causes endometrial hyperplasia).
Venous thromboembolism can be serious complication of using this medication (stroke/pulmonary embolism)
Other: hot flashes, nausea, vomiting
ANYTHING ELSE TO KEEP IN MIND?
Prodrug that is metabolized in the liver.
Can increase HDL levels (good cholesterol)
Half life 5-7 days
FURTHER READING
Page Updated: 02.23.2016