WHAT IS IT?
(Casodex) is a non-steroidal anti-androgen. This medication is a selective competitive inhibitor of the androgen receptor (AR). The androgen receptor is a steroid hormone receptor that is also a transcription factor.
WHEN DO WE USE IT? 
Prostate cancer, in combination with a luteinizing hormone-releasing hormone (LHRH) analog (such as leuprolide)
WHEN DO WE AVOID USING IT?
In women (pregnant or otherwise)
HOW IS IT ADMINISTERED?
Oral administration (once daily, without regard to meals)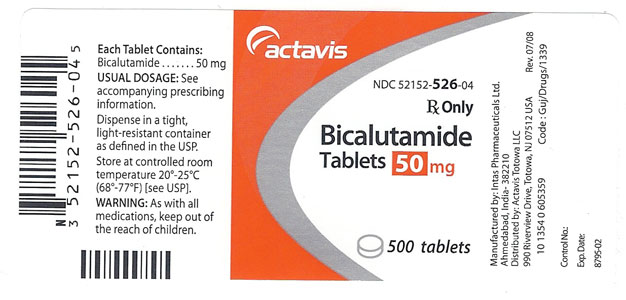 WHAT ARE THE SIDE EFFECTS/TOXICITY?
Hot flashes, pain (abdominal/back/pelvic), weakness
Gynecomastia and breast pain if used as mono-therapy.
ANYTHING ELSE TO KEEP IN MIND?
Half life: about 6 days
FURTHER READING
Page Updated: 02.23.2016