WHAT IS IT?
Denosumab is an antibody targeting the RANK ligand. This inhibits osteoclast maturation (and mimics the action of osteoprotegerin) which relies upon RANK ligand binding the RANK receptor.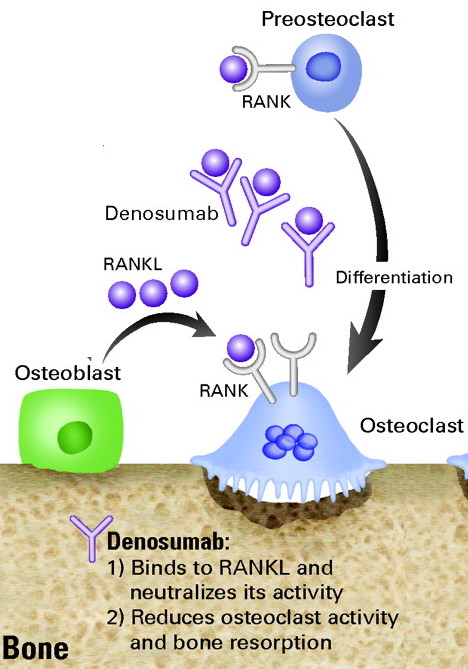 WHEN DO WE USE IT? 
WHEN DO WE AVOID USING IT?
In patients with hypocalcemia (pre-existing hypocalcemia must be corrected before usage).
May cause fetal harm if administered during pregnancy.
HOW IS IT ADMINISTERED?
Subcutaneous administration (do NOT inject into muscles/blood stream)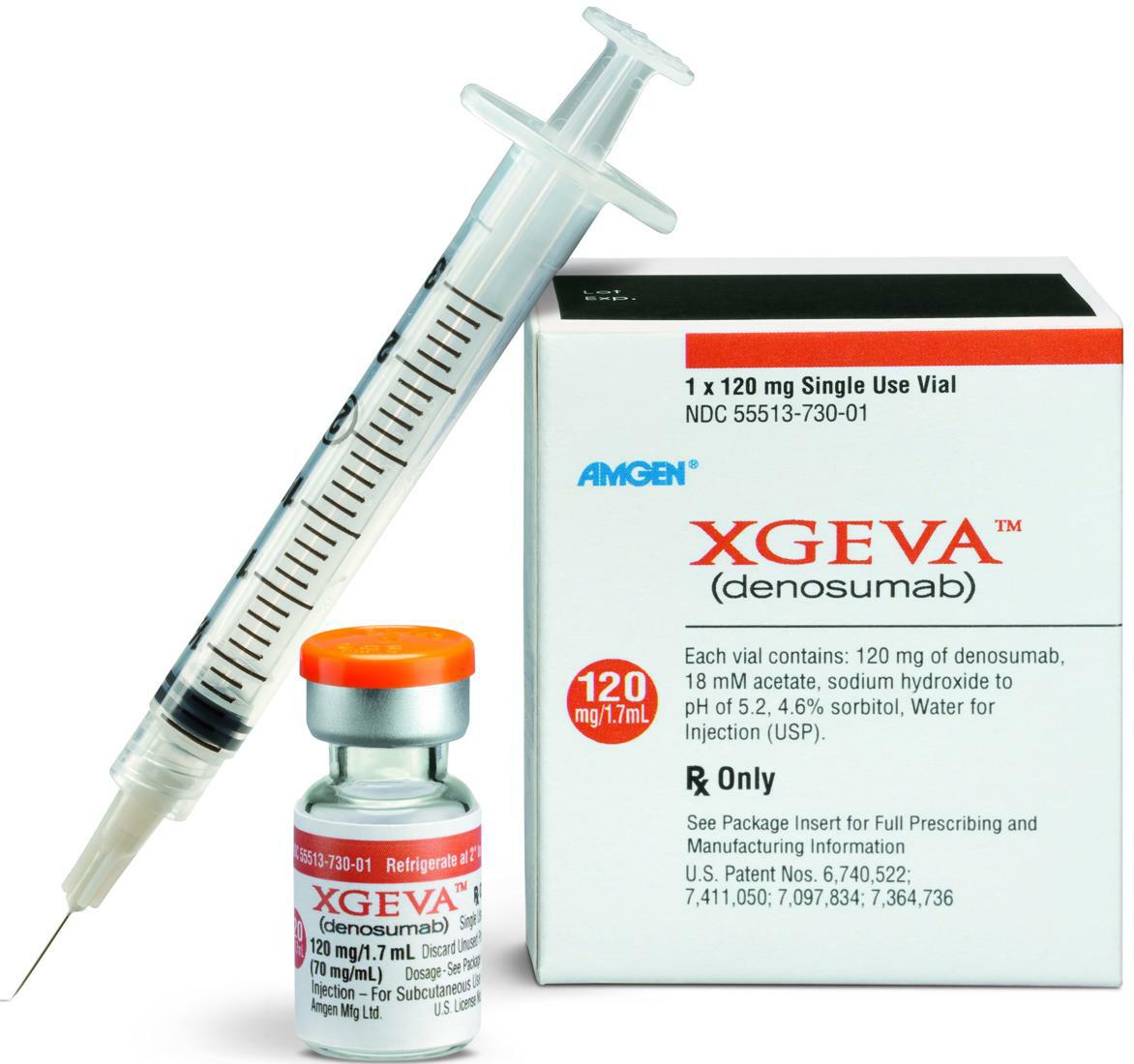 WHAT ARE THE SIDE EFFECTS/TOXICITY?
Hypocalcemia, bone pain (such as back pain)
ANYTHING ELSE TO KEEP IN MIND?
Ending-"man" refers to "monoclonal antibody"
FURTHER READING
Page Updated: 02.23.2016