WHAT IS IT?
Metformin (biguanide) is an oral hypoglycemic drug whose exact mechanism is unknown, however it causes the following outcomes:
Decreased glujconeogeneis by the liver
Increased glycolysis
Increased glucose uptake
Increased insulin sensitivity
Moderate weight loss
Decreased lactic acid uptake by the liver
*Euglycemic medication because it prevents hyperglycemia vs. causing hypoglycemia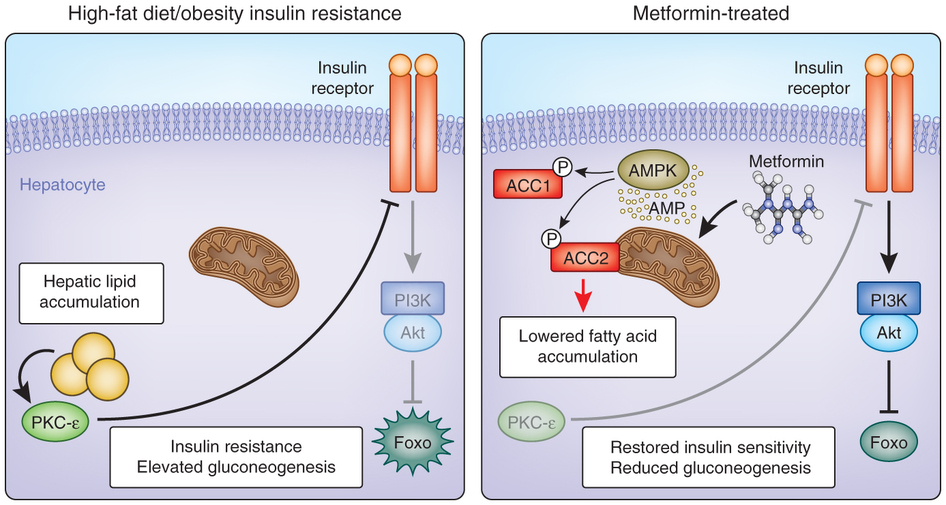 WHEN DO WE USE IT? 
Type 2 diabetes mellitus (first-line therapy), can be used in patients without islet function
Also used in polycystic ovary syndrome
WHEN DO WE AVOID USING IT?
Renal insufficiency is a contraindication because metformin can cause lactic acidosis.
HOW IS IT ADMINISTERED?
Administered orally.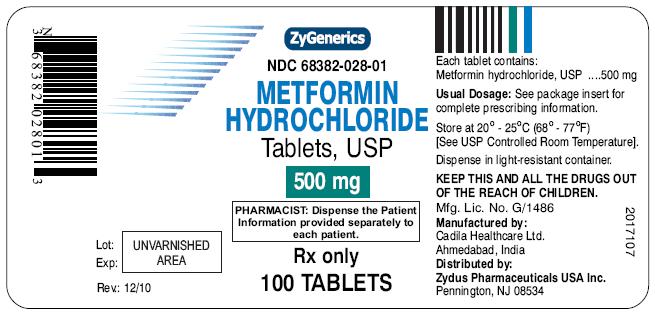 WHAT ARE THE SIDE EFFECTS/TOXICITY?
Diarrhea, lactic acidosis (can be fatal)
ANYTHING ELSE TO KEEP IN MIND?
Patients should avoid consuming excessive alcohol while on this medication
FURTHER READING
Page Updated: 02.17.2016