WHAT IS IT? 
Vesicoureteral reflux (VUR) refers to retrograde urine flow from the bladder into the ureters (and sometimes the renal collecting system/renal pelvis). The causes of this condition can be variable but ultimately is caused by the inability to keep urine from moving retrograde into the ureters when the bladder is contracted.
WHY IS IT A PROBLEM?
Urine in the bladder is not meant to go in the opposite direction! This can lead to retention of urine, hydronephrosis, and predisposes the patient to infections (such as pyelonephritis)
WHAT MAKES US SUSPECT IT?
Risk factors: family history of vesicoureteral reflux
Recurrent (febrile) UTI infections especially in the setting of a young child are suspicious for VUR
HOW DO WE CONFIRM A DIAGNOSIS?
Voiding cystourethrogram (VCUG): this is a fluoroscopic (real time X-ray) analysis of a patient urinating  (and this can demonstrate VUR in real time). More information here.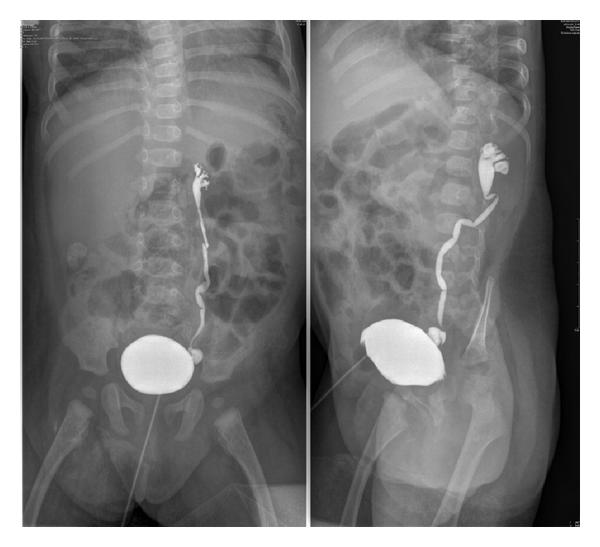 HOW DO WE TREAT IT? 
Continuous antibiotics/antibiotic prophylaxis (trimethoprim plus sulfamethoxazole is a common regiment) is useful in prevention infection. Alternatively observation with quick treatment of UTIs can help clear infections quickly.
Surgical correction such as ureteral reimplantation can be conducted in some patients.
HOW WELL DO THE PATIENTS DO?
Some patients (especially those who develop UTIs on antibiotic prophylaxis) can experience renal scarring/dysfunction.
WAS THERE A WAY TO PREVENT IT? 
While this condition itself is not preventible, lowering the risk of UTI can keep patients from developing infections.
WHAT ELSE ARE WE WORRIED ABOUT? 
Pyelonephritis can be caused by vesicoureteral reflux (as well as urinary tract infections)
Duplex collecting system: this is a congenital abnormality where bifurcated ureteric bud creates dual ureters that lead to a single kidney. Strongly associated with vesicoureteral reflux.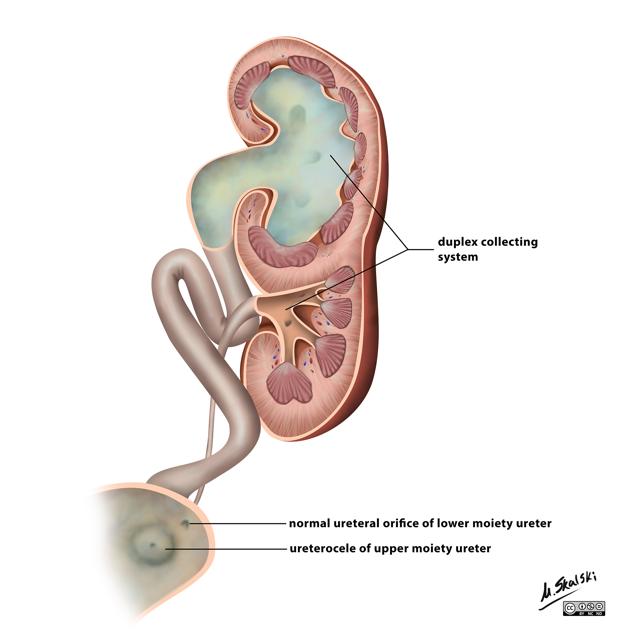 Hydronephrosis can also be caused by vesicoureteral reflux
End stage renal disease can be caused in more sever cases of VUR with chronic infections
OTHER HY FACTS?
FURTHER READING
Page Updated: 02.10.2016