WHAT IS IT?
Buerger Disease (thromboangiitis obliterates) is a medium/small vessel arteritis. It is a fundamentally and inflammatory condition.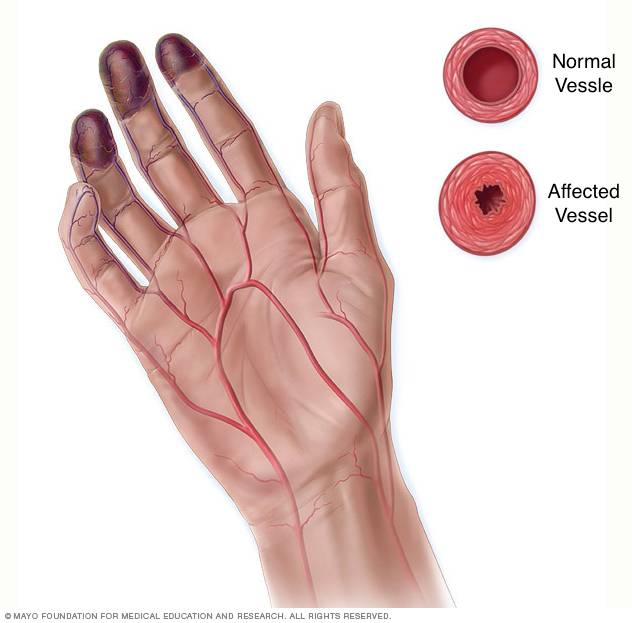 WHAT CAUSES IT?
While the entire mechanisms of this condition is not fully understood, tobacco exposure is required for both the initiation and progression of this disease. Some type of immunologic dysfunction/tobacco hypersensitivity is likely responsible.
WHY IS IT CONCERNING MEDICALLY?
The inflammation caused by this condition can be responsible for vessel obstruction of the involved vessels resulting in ischemia. Superficial thrombophlebitis also complicates many cases of this condition.
WHAT IS THE INTIAL PRESENTATION?
Patient Chief Complaints:
Limb claudication: symptoms of foot, leg, arm or hand claudication (pain, edema, erythema) are often patient complaints.
Raynaud's phenomenon 
Detected Medical Problems:

Vascular occlusion can be detected on various radiological imaging studies.
WHAT ARE IMPORTANT ELEMENTS OF THE MEDICAL HISTORY?
Risk Factors:
Medical History:
WHAT ARE IMPORTANT FEATURES OF THE PHYSICAL EXAM?
General: any signs of limb ischemia/claudication can be seen in this condition.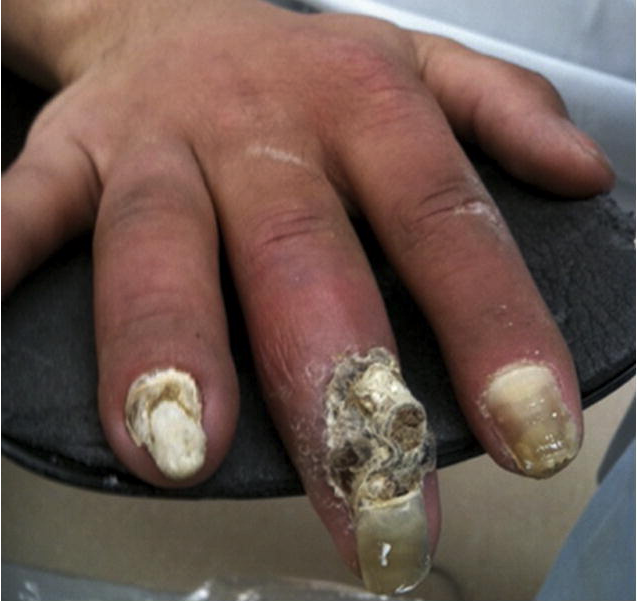 Neurological: paresthesias of the affected limbs may be present
CLINICAL WORKUP: SERUM STUDIES
No specific lab tests are available that can confirm the diagnosis of this condition. Testing can be done to rule out other conditions such as diabetes, or various autoimmune diseases.
CLINICAL WORKUP: IMAGING
This page is dedicated to discussing the radiological appearance of this condition. Generally speaking vessel occlusion and the presence of spiral "corkscrew" collateral vessels is characteristic of this condition.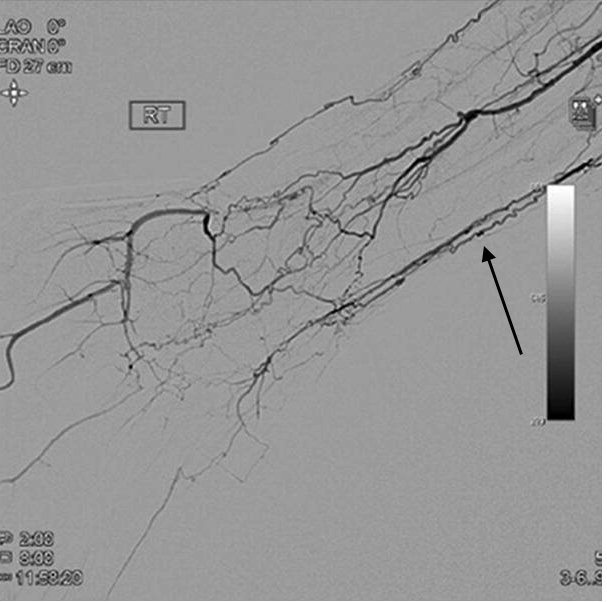 CLINICAL WORKUP: HISTOLOGY
The histological appearance of this condition varies depending upon the phase of the disease:
Acute phase: Neutrophil infiltration and granulomatous formation which results in vessel occlusion due to inflammatory thrombus formation (relative sparing of the vessel wall).
Subacute phase: continued thrombus formation and continued platelet adherance
Chronic fibrosis: continued vessel occlusion now characterized by vascular fiborissi. this condition is distinguished by the maintenance of the internal elastic lamina.
PATIENT MANAGMENT: SYMPTOM RELEIF
Vasodilators such as calcium channel blockers can be implemented
PATIENT MANAGEMENT: DISEASE TREATMENT
Smoking cessation is the cornerstone of treatment.
COULD THIS HAVE BEEN PREVENTED?
Avoidance of smoking will prevent the occurrence of this condition.
FURTHE READING
Buerger Disease (Thromboangiitis Obliterans)
Page Updated: 06.17.2017