WHAT IS IT?
Losartan is an angiotensin II receptor blocker (ARB) that selectively blocks the binding of angiotensin II to AT1 receptor. Ultimately this medication will antagonize vasoconstriction, as well as sodium/fluid retention by the kidneys.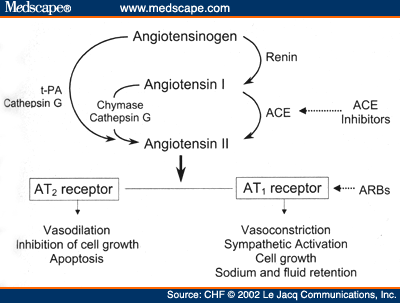 It acts very similarly to an ACE inhibitor, but does not increase bradykinin levels.
WHEN DO WE USE IT? 
*Anytime ACE inhibitors are contraindicated! Patients who are intolerant of the cough caused by bradykinin, or angioedema from ACE inhibitors should use ARBs
Common uses: hypertension, heart failure, proteinuria, diabetic nephropathy
WHEN DO WE AVOID USING IT?
During pregnancy: ARBs like ace inhibitors can be teratogenic during pregnancy.
HOW IS IT ADMINISTERED?
Oral administration (without regard to meals).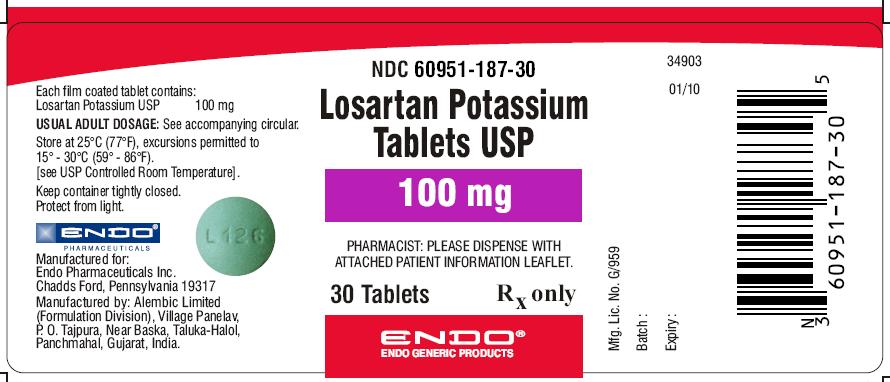 WHAT ARE THE SIDE EFFECTS/TOXICITY?
Hyperkalemia: due to decreased sodium delivery to the distal nephron (and decreased loss of potassium as a result)
Decreased renal function: loss of angiotensin II signaling can cause GFR to decrease
Hypotension: overuse of this medication can lower the blood pressure excessively in a patient.
ANYTHING ELSE TO KEEP IN MIND?
Losartan is a pro-drug that has little activity until it is activated by the liver.
FURTHER READING
Page Updated: 02.07.2016