NEURAL PATHWAY
The obturator nerve arises form the lumber plexus. It descends posteromedial to the iliopsoas muscle and travels along gate lateral aspect of the pelvis before going through the obturator canal.
L2, L3, L4 spinal roots → lumbar plexus → obturator nerve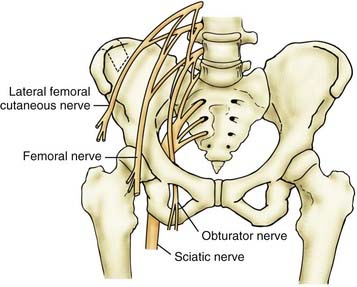 Branches: this nerve splits int the anterior and posterior branches after innervating the obturator externus muscle.
FUNCTION
Motor innervation: responsible for ADDUCTION of the leg
Obturator externus (before branching)
Adductor longus (branches)
Adductor brevis (branches)
Adductor magnus (branches)
Sensory innervation (anterior branch): provides sensation over the distal medial thigh.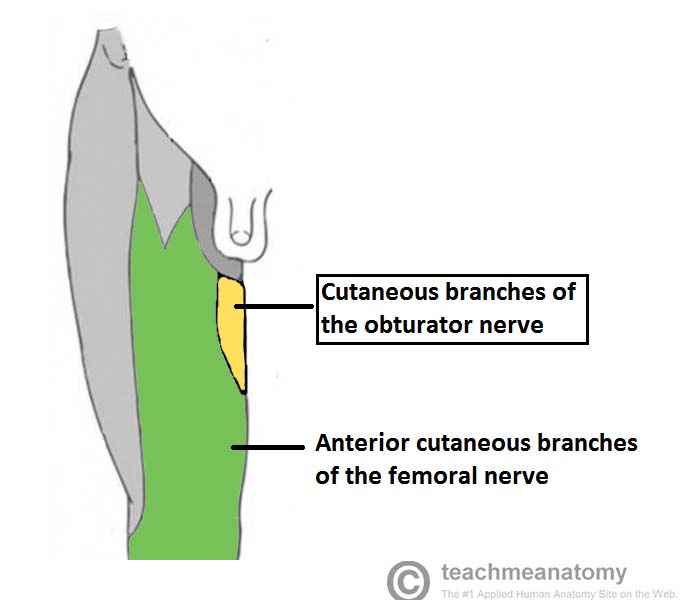 CAUSE OF INJURY
There are a few sources of injury to this nerve:
CLINICAL PRESNENTATION
Weakness on thigh adduction
Loss of sensation in the distal medial thigh.
OTHER INFO
Page Updated: 04.28.2017