WHAT IS IT?
Fragile X syndrome: is a form of mental retardation that is caused by trinucleotide repeats in the FMR1 gene (Fragile X Mental Retardation 1). This is a X-linked dominant condition on the long arm of the X chromosome.
WHY IS IT A PROBLEM?
Loss of proper function of this FMR1 gene somehow leads to mental retardation. "Full mutation" occurs when there are more than 200 CGG repeats on the FMR1 gene. At this point it is believed that the increased number of triplet nucleotide repeats cause hypermethylation of the FMR1 gene leading to gene inactivation.
WHAT MAKES US SUSPECT IT?
Risk factors: Family history of fragile X mutation or pre-mutation is a risk factor, female
Chief concern (CC):
developmental delay
intellectual disability (intelligence quotient [IQ] often 30-50)
Characteristic physical features: (long face, large ears, and prominent jaw), and macroorchidism (abnormally large testicles).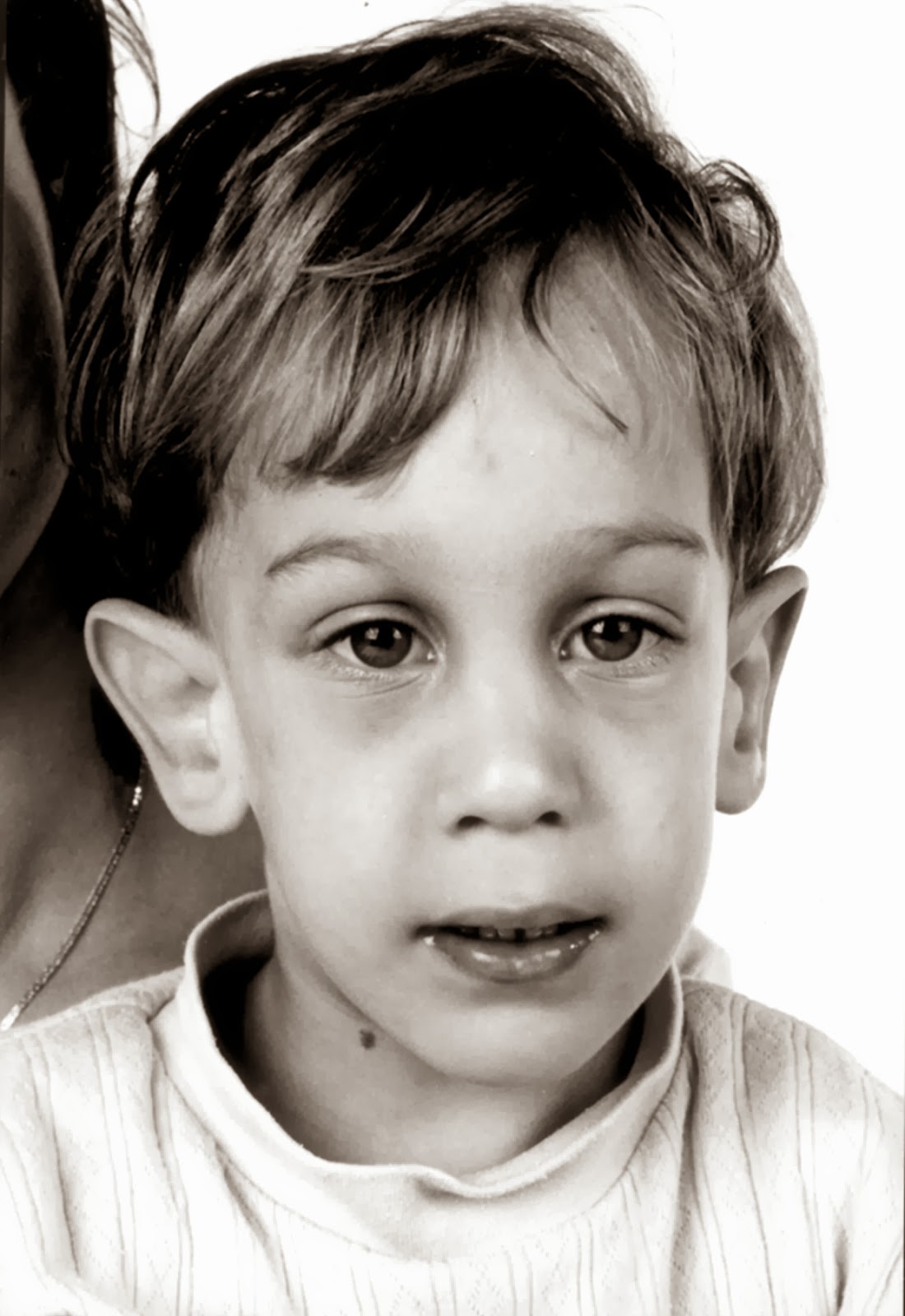 HOW DO WE CONFIRM A DIAGNOSIS?
Diagnosis requires identification of allele (> 200 of CGG trinucleotide repeats in fragile X mental retardation 1 [FMR1] gene) with molecular genetic testing.
Cytogenetic testing will reveal a small gap near the tip of the long arm of the X chromosome (where the repeats are located).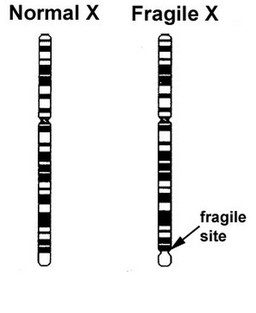 HOW DO WE RULE OTHER DIAGNOSES OUT?
Genetic testing will be quite specific to this condition (and exclude other possible diagnosis)
HOW DO WE TREAT IT?
Treatment is more geared towards social aspects of the patient's lives, and less toward the underlying genetic cause of the condition
HOW WELL DO THE PATIENTS DO?
Fragile X will cause permanent mental retardation
WAS THERE A WAY TO PREVENT IT?
This genetic condition is not preventible
WHAT ELSE ARE WE WORRIED ABOUT?
Autism is common with fragile X syndrome
Mitral valve prolapse: can occur in patients with fragile X syndrome
OTHER HY FACTS?
Fragile X: extra large testicles, ears, and jaws
Origin of name: when cells of affected individuals are cultured in folate deficient medium the area of increased repeats do not stain and appear "broken" (hence the name fragile X). When cytogenetic studies are conducted, they typically show a small gap near the tip of the long are of the X chromosome.
ARCHIVE OF STANDARDIZED EXAM QUESTIONS
This archive compiles standardized exam questions that relate to this topic.
FURTHER READING
Page Updated: 02.03.2016