WHAT IS IT?
Malaria is a infectious condition that affects red blood cells.
WHAT CAUSES IT?
Parasites belonging to the Plasmodium genus are responsible for this condition (Plasmodium falciparum, P vivax, P ovale, P malaria). These parasites are carried by the Anopheles mosquito and infect the host during a mosquito bite.
WHY IS IT CONCERNING MEDICALLY?
These Plasmodium parasites will infect the red blood cells of the host and divide within the cell until it bursts/is destroyed.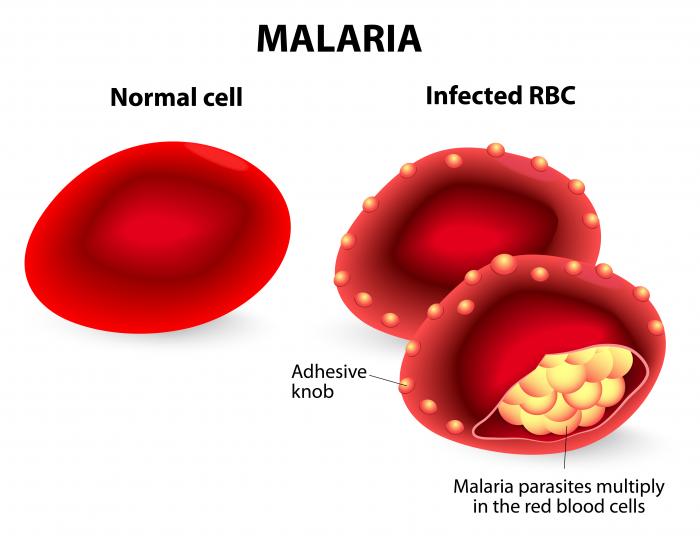 WHAT IS THE INTIAL PRESENTATION?
Patient Chief Complaints:
Fever: Periodic febrile paroxysms
Nonspecific symptoms: malaise, headache, nausea, vomiting, abodminla pain, diarrhea, myalgia, pallor, jaundice, petechiae
Detected Medical Problems:

WHAT ARE IMPORTANT ELEMENTS OF THE MEDICAL HISTORY?
Risk Factors:
Medical History:
Cyclic pattern of symptoms: the textbook presentation of malaria is marked by a cyclic pattern of chills, fever, and sweating
WHAT ARE IMPORTANT FEATURES OF THE PHYSICAL EXAM?
Vital Signs:
Abdominal exam:
Hepatosplenomegaly can be detected.
CLINICAL WORKUP: SERUM STUDIES
CLINICAL WORKUP: IMAGING
CLINICAL WORKUP: OTHER
Thick and think peripheral blood smears
HOW DO WE NARROW THE DIFFERENTIAL?
Conditions that present similarly and how to exclude them:
WHAT IS OUR THRESHOLD FOR DIAGNOSING THIS CONDITION?
PATIENT MANAGMENT: SYMPTOM RELEIF
PATIENT MANAGEMENT: DISEASE TREATMENT
Antimalarial drugs
PATIENT MANAGEMENT: PROPHYLACTIC MEASURES
Insecticide treated nets
Insecticide/mosquito repellent usage
COULD THIS HAVE BEEN PREVENTED?
ARCHIVE OF STANDARDIZED EXAM QUESTIONS
This archive compiles standardized exam questions that relate to this topic.
Page Updated: 04.26.2017