WHAT IS IT?
Myeloperoxidase deficiency refers to an immunological condition characterized by the defeincy of the enzyme myeloperoxidase
WHAT CAUSES IT?
Genetic mutations inherited in an autosomal recessive fashion.
WHY IS IT CONCERNING MEDICALLY?
The absence of functional myeloperoxidase will result in the inability to produce hydroxyl-halide radicals: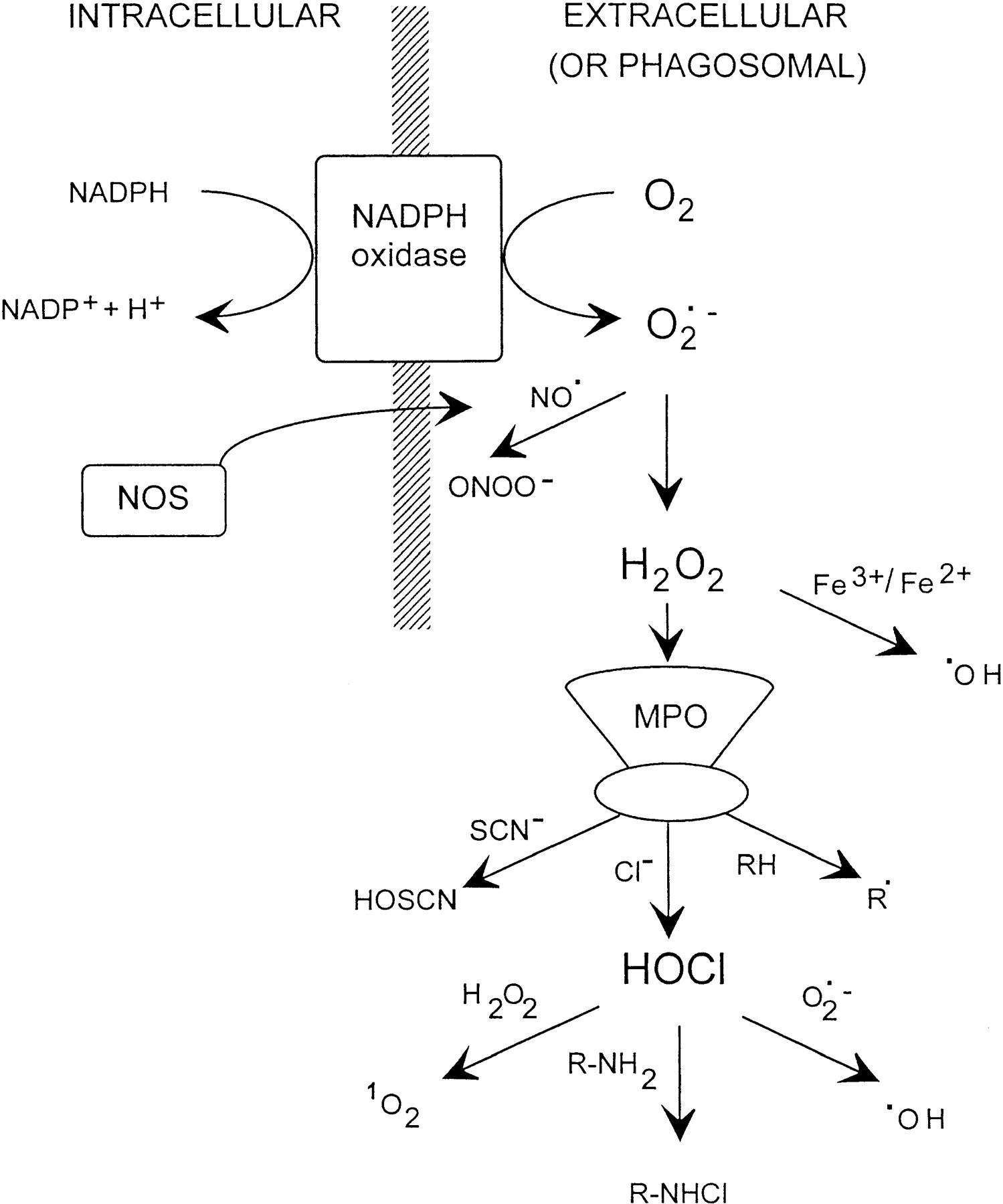 WHAT IS THE INTIAL PRESENTATION?
Patient Chief Complaints:
Detected Medical Problems:

WHAT ARE IMPORTANT ELEMENTS OF THE MEDICAL HISTORY?
Risk Factors:
Medical History:
WHAT ARE IMPORTANT FEATURES OF THE PHYSICAL EXAM?
Vital Signs:
Other:
CLINICAL WORKUP: SERUM STUDIES
CLINICAL WORKUP: IMAGING
CLINICAL WORKUP: OTHER
HOW DO WE NARROW THE DIFFERENTIAL?
Conditions that present similarly and how to exclude them:
WHAT IS OUR THRESHOLD FOR DIAGNOSING THIS CONDITION?
PATIENT MANAGMENT: SYMPTOM RELEIF
PATIENT MANAGEMENT: DISEASE TREATMENT
PATIENT MANAGEMENT: PROPHYLACTIC MEASURES
COULD THIS HAVE BEEN PREVENTED?
ARCHIVE OF STANDARDIZED EXAM QUESTIONS
This archive compiles standardized exam questions that relate to this topic.
Page Updated: 04.15.2017