WHAT IS IT?
Hyperkalemia refers to a elevated levels of potassium in the serum (> 5.5 mEq/L).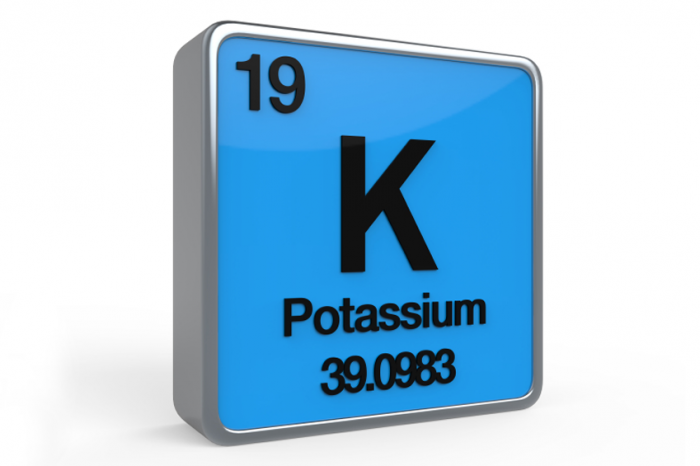 WHAT CAUSES IT?
Possible causes of this condition can fall into several categories (outlined below):
Increased intake of potassium: iatrogenic (i.e. excess injection)
Decreased excretion of potassium: renal insufficiency, Addison disease
Increased release of potassium from cells: crush injury, severe trauma, severe burns, hemolysis, leukocytosis, thrombocytosis, acidosis
Side effect from medication usage:

Nonselective Beta-adrenergic blockers:

interfere with intracellular potassium uptake

ACE inhibitor/ARB:

decreased GFR/inhibition of aldosterone or the ENaC channel

Potassium sparing diuretics:

inhibition of aldosterone or the ENaC channel

Digitalis:

inhibition of the sodium potassium pump

Cyclosporine:

blocks aldosterone activity

Heparin:

blocks aldosterone production

NSAIDs:

decreased renal perfusion which decreased potassium loss by kidneys
Succinylcholine: causes extracellular leakage of potassium through acetylcholine receptors
WHY DO WE CARE MEDICALLY ABOUT THIS CONDITION?
High levels of potassium in the serum can be fatal. This is becasue increased potassium in the serum will result in depolarization of the membrane potential of cells while at the same time making it more difficult for cells to re-polarize/maintain a potential. The cells become refractory and are unable to conduct and electrical signal. When this occurs to cells of the heart cardiac conduction becomes impaired, and this will result in ventricular fibrillation, arrhythmias, slow heart rhythms, and asystole. Hyperkalemia can literally inhibit contraction of the heart, which is ultimately fatal.
WHAT IS THE INTIAL PRESENTATION FOR THIS CONDITION?
Patient Complaints (Chief Complaints):
Nausea and vomiting
Colicky abdominal pain
Diarrhea
Detection On Medical Studies:
Finding on a BMP/CMP
Electrocardiogram changes (explained more below)
CLINICAL WORKUP: SERUM STUDIES
Serum potassium (CMP/BMP): these routine lab tests will make the diagnosis of hyperkalemia
CLINICAL WORKUP: ELECTROCARDIOGRAM (EKG)
Electrocardiogram changes can be very helpful in indicating the severity of hyperkalemia. There are different changes seen depending on how long the hyperkalemia has been occurring:
Early EKG changes can include:
Peaked T waves
Widened QRS complex
Depression of ST segment
Late EKG changes can include:
Disappearance of T waves
Heart block
Sine wave
Cardiac arrest
WHAT IS OUR THRESHOLD FOR DIAGNOSIS?
A serum potassium of > 5.5 mEq/L is the threshold for diagnosing hyperkalemia
HOW DO WE MANAGE A PATIENT WITH THIS DIAGNOSIS?
The treatment of hyperkalemia is elaborated upon more below:
ARCHIVE OF STANDARDIZED EXAM QUESTIONS
This archive compiles standardized exam questions that relate to this topic.
Page Updated: 01.28.2017