OVERVIEW
This page is dedicated to characterizing an aortic stenosis murmur. Descriptions of other murmurs can be found here.
WHAT IS IT?
An aortic stenosis murmur is a fairly self descriptive medical term. It is a murmur that is is caused by the narrowing of the aortic valve.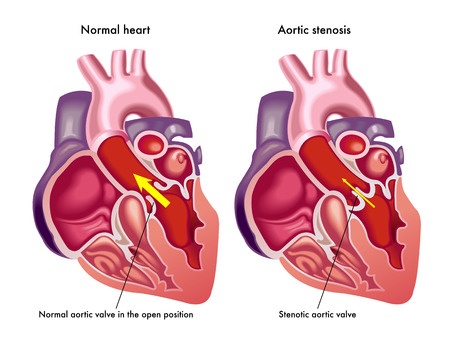 WHAT CAUSES IT?
This heart murmur can be caused by any process that narrows the aortic valve:
Calcification of the aortic valve
FEATURES OF AUSCULTATION
Where to listen: this murmur is typically heard best at the heart base (aortic region) and it can radiate to the carotid arteries (radiates to the neck).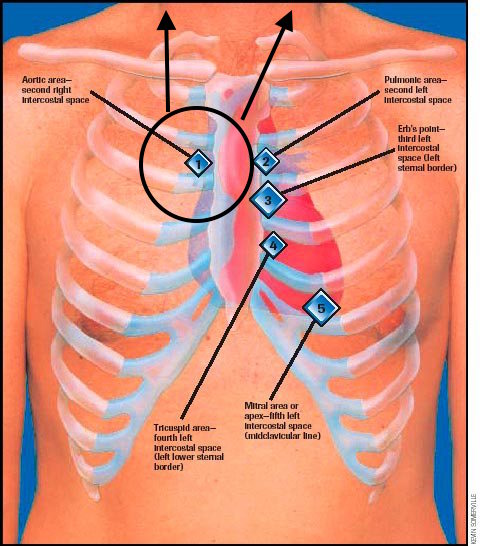 When to listen: this is a systolic murmur and can be best appreciated during systole (begins after S1 and ends before S2)
What to listen for: typically this murmur is described as a crescendo decrescendo murmur. An ejection click may also be present.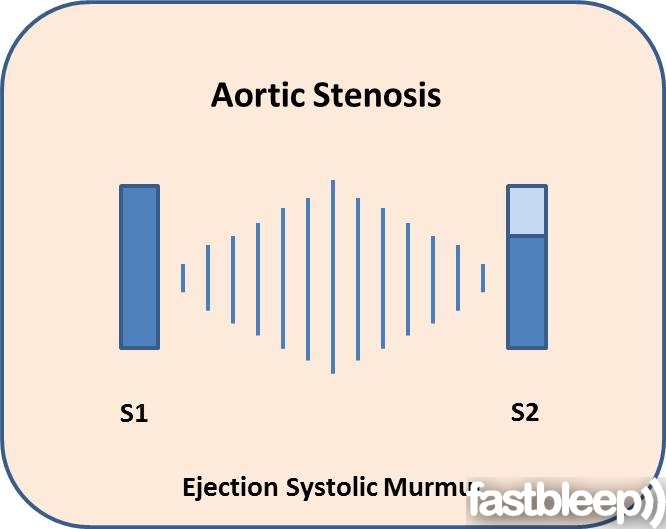 IMPACT OF BEDSIDE MANEUVERS ON THIS MURMUR
Various bedside movements can be performed that can help inform what type of murmur is present. The following maneuvers will have the listed effects on an aortic stenosis murmur:
Valslava will cause the murmur intensity to decrease (decreases pre-load)
Standing up will cause the murmur intensity to decrease (decreases pre-load)
Rapid squatting will cause the murmur intensity to increase (increases pre-load)
Page Updated: 01.24.2017