WHAT IS IT?
An aortic regurgitation murmur (aortic insufficiency murmur) is a fairly self descriptive term. It is a murmur caused by the reflux of blood from the aorta into the left ventricle (observed in patients with aortic regurgitation).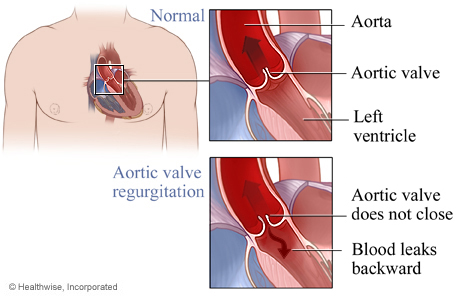 WHAT CAUSES IT?
This heart murmur can be caused by:
Aortic root dilation
Bicuspid aortic valve
FEATURES OF AUSCULTATION
Where to listen: this murmur is typically heard best at the left sternal border.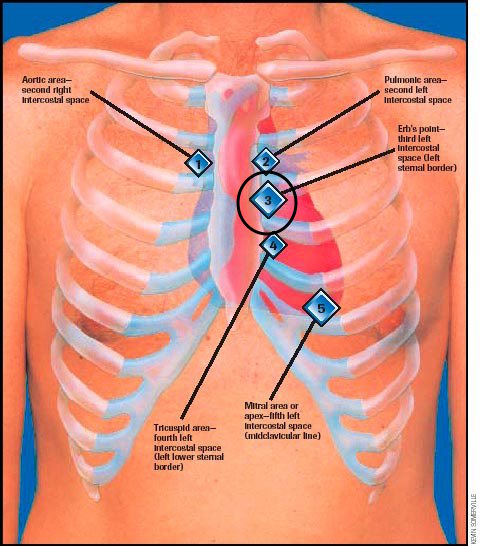 When to listen: this is a diastolic murmur and can be best appreciated during diastole (ENDS after S1 and BEGINS before S2)
What to listen for: typically this murmur is described as a high-pitched "blowing" early diastolic decrescendo murmur.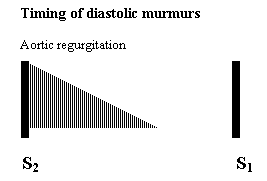 IMPACT OF BEDSIDE MANEUVERS ON THIS MURMUR
Various bedside movements can be performed that can help inform what type of murmur is present. The following maneuvers will have the listed effects on an aortic stenosis murmur:
Hand grip will cause the murmur intensity to INCREASE
Valslava will cause the murmur intensity to DECREASE
Page Updated: 02.19.2017