OVERVIEW
This page is dedicated to providing more information on the intravenous fluid 5% dextrose in half normal saline (D5½NS). More information on other intravenous (IV) fluids can be found here.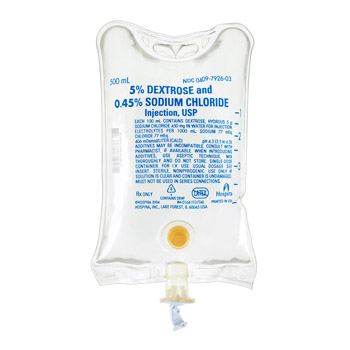 WHAT IS IT?
D5½NS: is a IV fluid used in medicine. It has the following features:
Osmolarity:
Sodium concentration:
Chloride concentration:
WHEN DO WE USE IT?
WHEN DO WE AVOID USING IT?
Page Updated: 01.23.2017