OVERVIEW
This page is dedicated to covering the important radiological finding of a pneumopericardium. Look here for more radiological findings.
WHAT IS IT?
A pneumopericardium refers to the presence of air in the pericardial cavity. It can be appreciated on various radiological studies:
Chest X-Ray: A pneumopericardium will produce a continuous band of lucency that encircles the heart. It is bound by the pericardial layer, and it should not extend higher then the roots of the great vessels (by contrast a pneumomediastinum WILL extend above the root of the great vessels into higher regions of the thorax).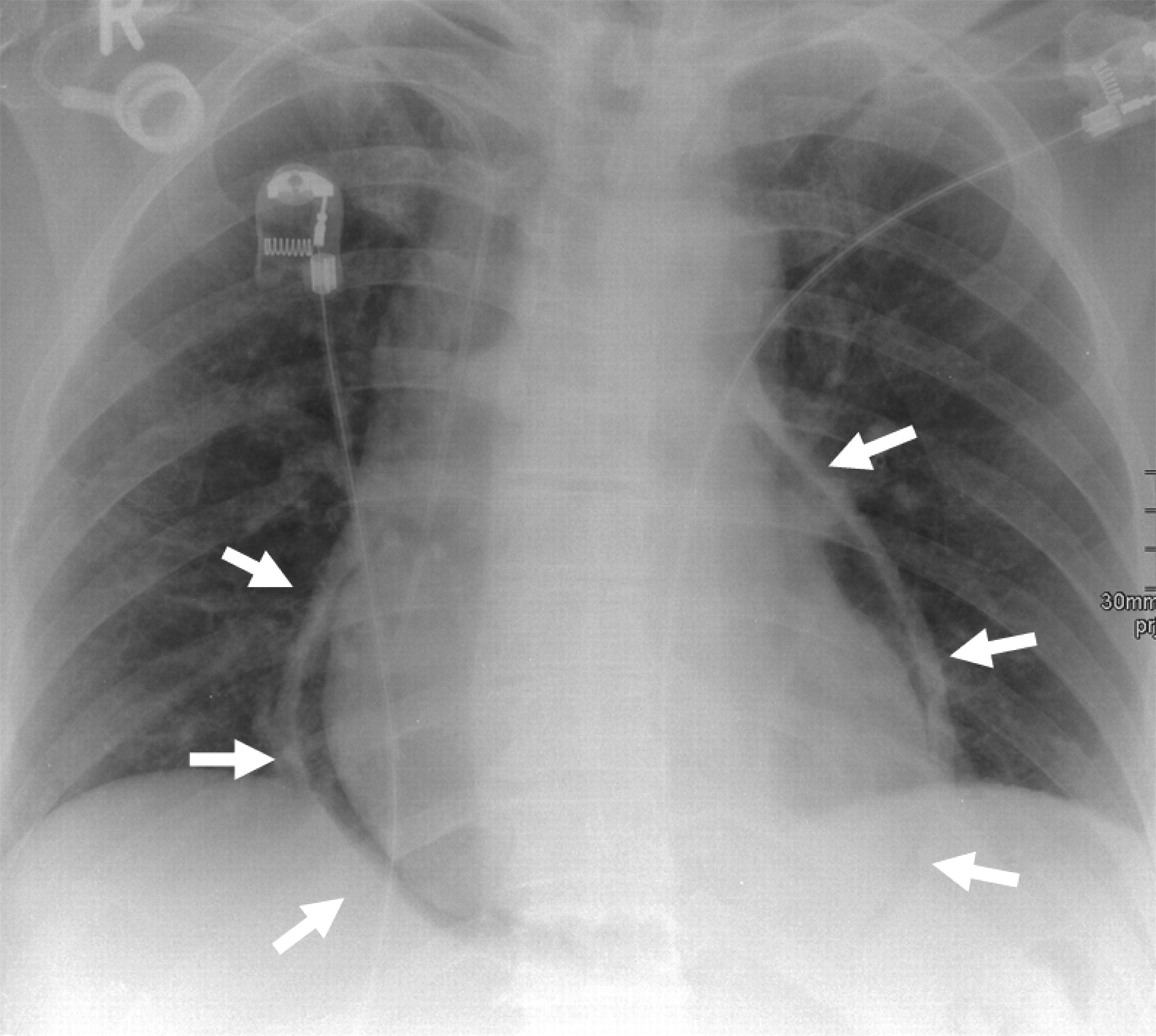 DIFFERENTIAL DIAGNOSIS FOR THIS FINDING
When seeing a pneumopericardium, it is important to keep in mind the following possible causes of this finding:
Cardiac surgery (iatrogenic)
Penetrating trauma 
KEY FEATURES TO LOOK FOR WHEN CHARACTERIZING THE FINDING
When seeing a pneumopericardium, there are a few important radiological features one should look at to try and characterize the finding. These features can help navigate the differential diagnosis above.
Page Updated: 01.07.2017