OVERVIEW
This page is dedicated to covering the important radiological finding of a hazy opacities. Look here for more radiological findings.
WHAT IS IT?
Hazy opacities (also called fluffy/cloud-like opacities) refer to a lung finding on chest X-rays. This type of opacity is typically seen in patients who have pulmonary airspace disease. These opacities typically do not have clear margins and air bronchograms may be present as well.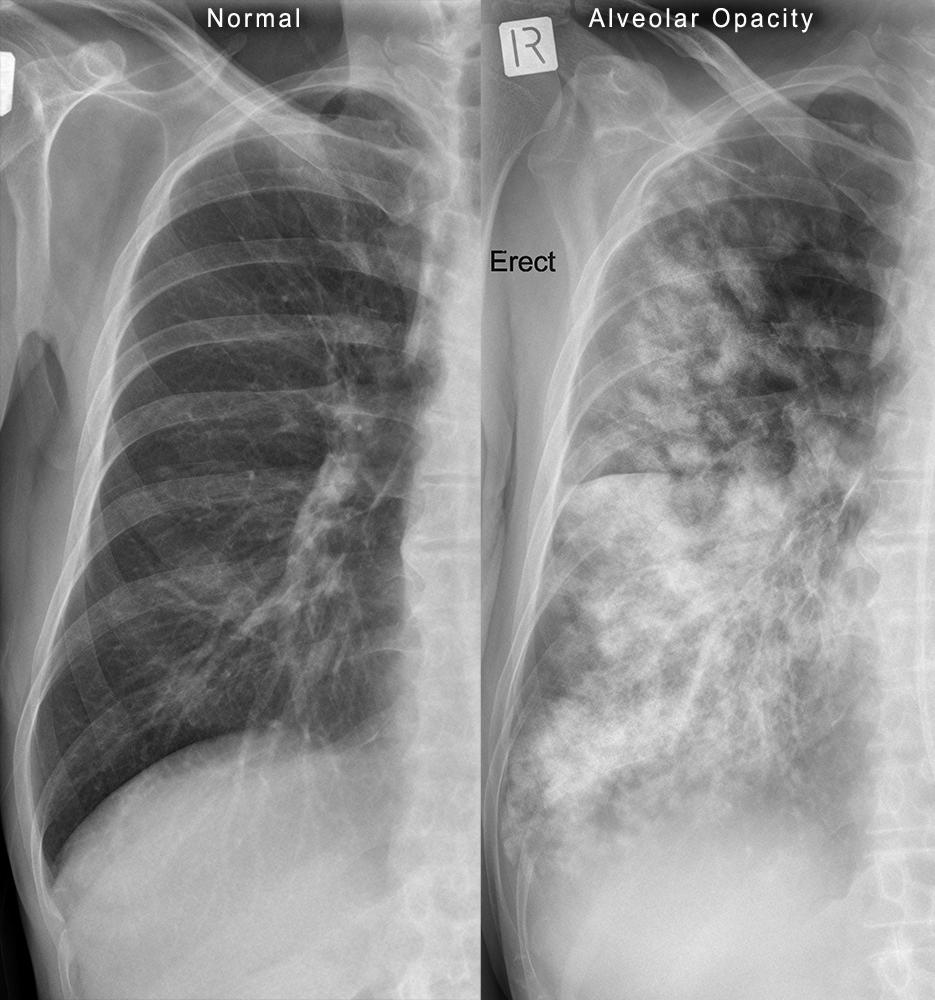 DIFFERENTIAL DIAGNOSIS FOR THIS FINDING
When seeing a hazy opacities, it is important too keep in mind the following possible causes of airway disease in mind:
Acute conditions:
Hemorrhage 
Aspiration 
Near drowning 
Chronic conditions:
Bronchoalveolar cell carcinoma 
Alveolar cell proteinosis
Sarcoidosis
Lymphoma
KEY FEATURES TO LOOK FOR WHEN CHARACTERIZING THE FINDING
When seeing a hazy opacities, there are a few important radiological features one should look at to try and characterize the finding. These features can help navigate the differential diagnosis above.
Are the opacities bilateral or unilateral?
Typically a condition like alveolar pulmonary edema is not unilateral in origin.
Page Updated: 01.07.2016