OVERVIEW
Fibrocystic breast changes refer to noncancerous changes to the breast that may give it an altered texture (lumpy or rope-like).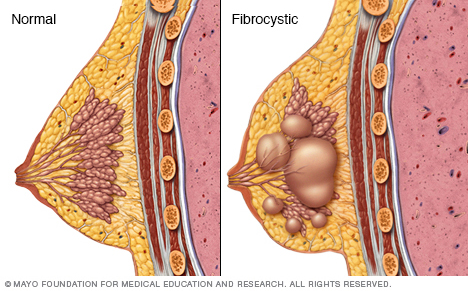 WHAT CAUSES IT?
This condition may likely be due to hormone change during the menstrual cycle that affect great tissues.
WHY IS IT A PROBLEM?
In reality fibrocystic breast changes are not actually abnormal (even though they can be symptomatic).
WHAT MAKES US SUSPECT IT?
Risk Factors:
Reproductive aged women
Initial Presentation:
History Of Present Illness:
Pattern of symptoms: typically these fibrocystic breast changes are most bothersome before a woman's period.
ARCHIVE OF STANDARDIZED EXAM QUESTIONS 
This archive compiles standardized exam questions that relate to this topic.
Page Updated: 01.04.2016