OVERVIEW
This page is dedicated to covering the broad topic of heart murmurs.
WHAT ARE MURMURS?
Before delving too deep into discussing the nuances of various murmurs…perhaps we should ask ourselves WHAT exactly a heart murmur is? In brief heart murmurs are merely sounds transmitted by the turbulent of flow through cardiac/vascular structures. They may be benign, or they may be the sign of a serious underlying condition.
AUSCULTATING THE HEART: WHERE TO LISTEN
A core component of the cardiovascular exam, and really the major means by which heart murmurs are diagnosed, is cardiac auscultation.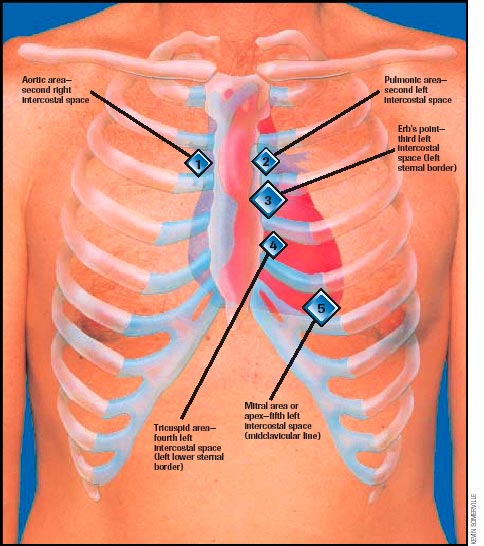 OVERVIEW OF DIFFERENT MURMURS
Below are a list of the different types of murmurs that will be discussed on this page:
HOLOSYSTOLIC MURMURS
Heard Best At Left Sternal Border:
Page Updated: 12.12.2016