OVERVIEW
Osgood-Schlatter disease is a condition characterized by a apophysitis of the tibial tuberosisity. This is the inflammation of the apophysis (area of growth cartilage where muscle tendons attach).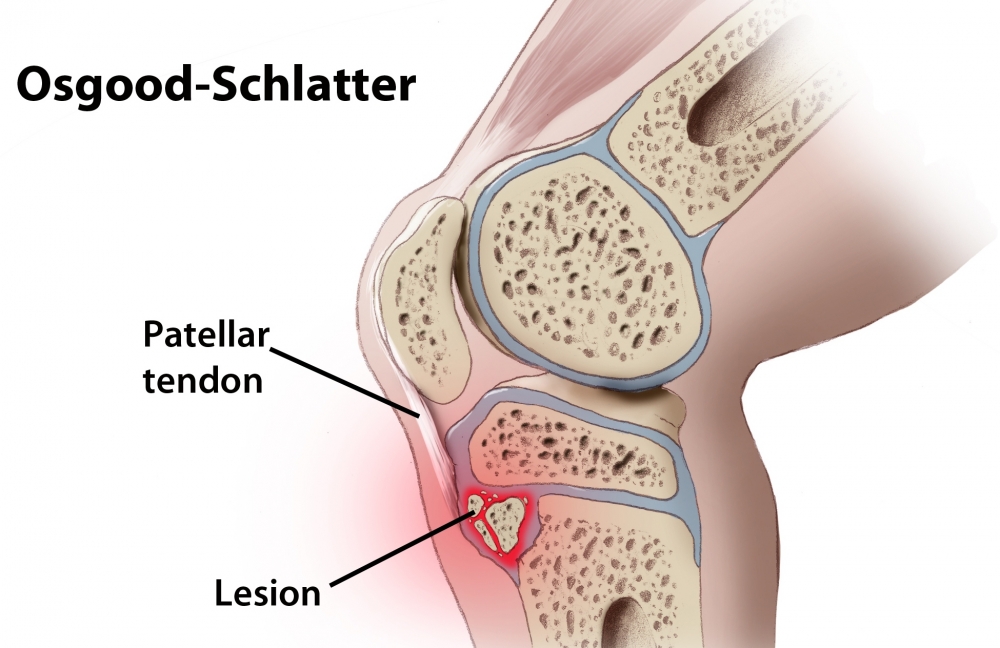 WHAT CAUSES IT?
Typically this condition is caused by repetitive stress exerted on the tibial tuberosity. This can be caused by repetitive usage of the lower limbs during activities such as sports.
WHAT MAKES US SUSPECT IT?
Risk Factors:
Male sex, ages 11-18 (period of rapid skeletal growth), involvement in jumping sports
Initial Presentation:
Musculoskeletal Exam:
Tibial tuberosity swelling
Absence of effusion 
Absence of condylar tenderness
Pain occurs when extending knee against resistance 
CLINICAL WORKUP
X-Ray Imaging of the knee: while the diagnosis of this condition is primarily clinical, an X-ray of the knee may show fragmentation of the tibial tubercle.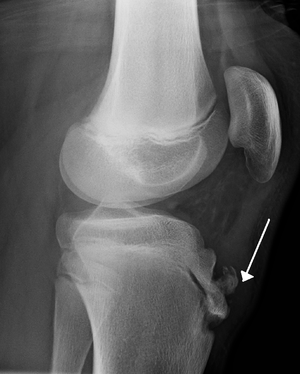 TREATMENT
Rest 
Restriction of actives as tolerated by patient
Page Updated: 12.09.2016