OVERVIEW
Erb Palsy (Erb-Duchenne Palsy) refers to a paralysis of the arm that is caused by the injury of the brachial plexus. Specifically, this condition is caused by the the severing of the upper trunk which contains the C5/C6 nerves.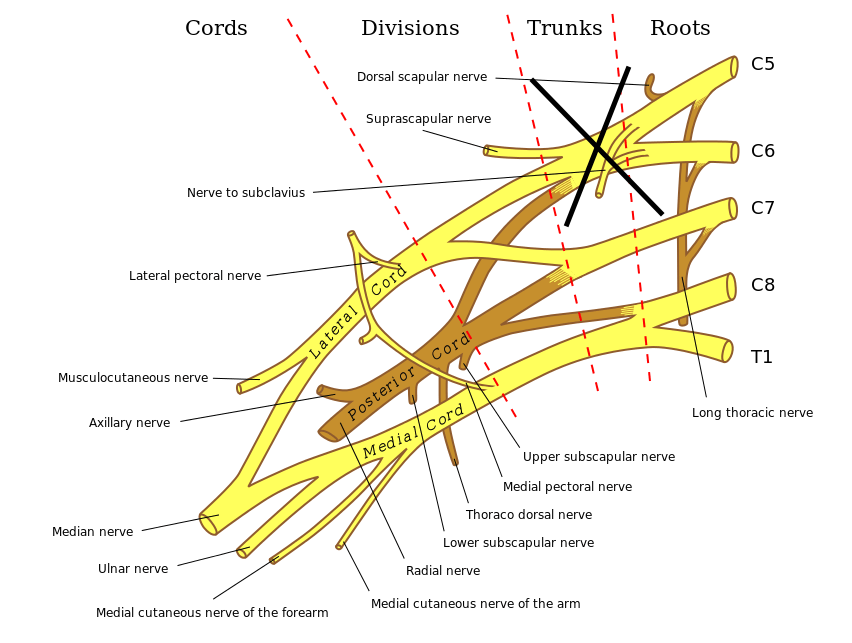 WHAT CAUSES IT?
Often times traumatic injuries are responsible for this condition. Shoulder dystocia during a difficult birth is a common cause.
WHAT MAKES US SUSPECT IT?
Risk Factors:
Difficult delivery (i.e. shoulder dystocia)
Initial Presentation:
Adducted and internally rotated arm
Musculoskeletal Exam: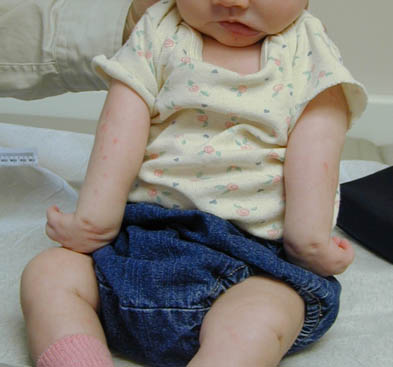 Findings include:
Arm that is tonically adducted and internally rotated
Intact grasp reflex
HOW DO WE TREAT IT?
Initial Treatment Involves Reassurance And Waiting: typically this condition will self resolve on its own by 3-6 months of age.
Neuroplasty If Conditoin Persists: this treatment is performed if this condition persists beyond 3-6 months of age.
Page Updated: 11.30.2016