OVERVIEW
Spondylolisthesis refers to spinal disorder where a vertebrae will slip forward in relation to the natural curvature of the spine.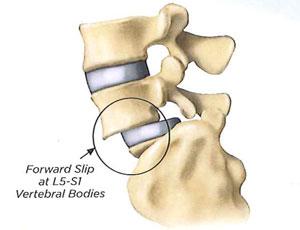 WHAT MAKES US SUSPECT IT?
Initial Presentation:
Physical Examination:
Palpable step-off along curvature of spine (often at lumbrosacral region).
CLINICAL WORKUP
ARCHIVE OF STANDARDIZED EXAM QUESTIONS
This archive compiles standardized exam questions that relate to this topic.
Page Updated: 11.24.2016