OVERVIEW
A slipped capital femoral epiphysis (SCFE) refers to the displacement of the femoral head from the femoral neck (along the proximal femoral growth plate).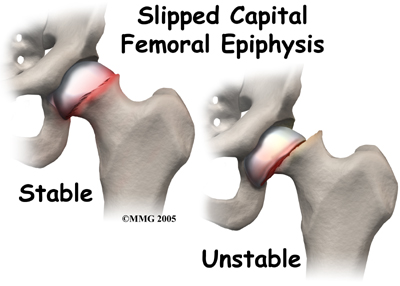 WHAT CAUSES IT?
Shear stress is ultimately responsible for causing a SCFE. The physis (connection between femoral head and neck) weakens during early adolescence/bone development because it is rapid expanding and is primarily composed of cartilage. When it is exposed to excessive sheer stress (exacerbated by an obese body habitus) the physis will fracture and the femora head slips posteriorly/medially to the femoral neck.
WHAT MAKES US SUSPECT IT?
Risk Factors:
Obese adolescent boys
Initial Presentation
Limping
Hip pain
Knee pain (referred pain)
CLINICAL WORKUP
X-Rays of the hips can demonstrate the SCFE.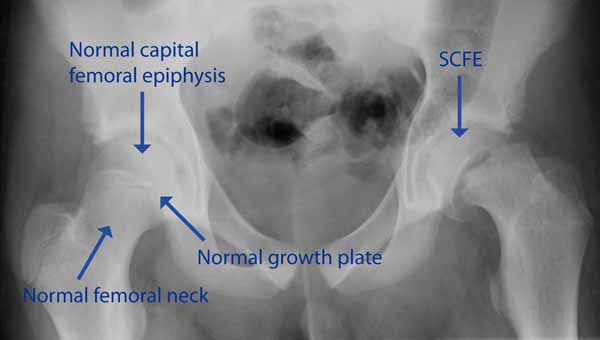 TREATMENT
Surgical pinning of the slipped epiphysis: the epiphysis should be pinned where it lies (in situ) in order to lessen the risk of avascular necrosis of the femoral head or chondrolysis.
ARCHIVE OF STANDARDIZED EXAM QUESTIONS
This archive compiles standardized exam questions that relate to this topic.
Page Updated: 11.23.2016