OVERVIEW
Croup (laryngotracheitis) refers to an infectious condition that is characterized by inflammation of the vocal cords, larynx, and trachea.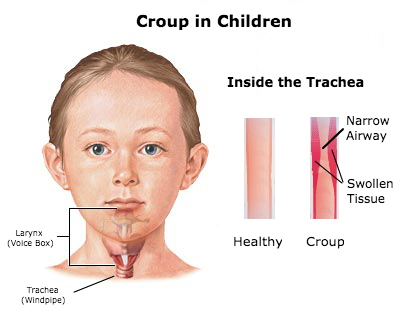 WHAT CAUSES IT?
Many different viruses can be responsible for causing Croup including: parainfluenza, influenza, adenovirus, RSV, etc.
WHAT MAKES US SUSPECT IT?
Initial Presentation:
Barking cough
Hoarse voice
Stridor
Fever
Physical Exam:
Vitals may reveal:
Fever
Increased respiration rate
Respiratory exam:
Barking cough
Hoarse voice/cry
Stridor
Signs of respiratory distress (flaring nostrils, belly breathing, increased respiratory effort)
CLINICAL WORKUP
The diagnosis of this condition is generally made from the history, physical, and response to treatment.
The characteristic "barking cough" of croup may often be sufficient to earn a patient the diagnosis
X-ray imaging may show the "steeple" sign where subglottic tracheal naorrowing produces an outline charactersitic of a church steeple.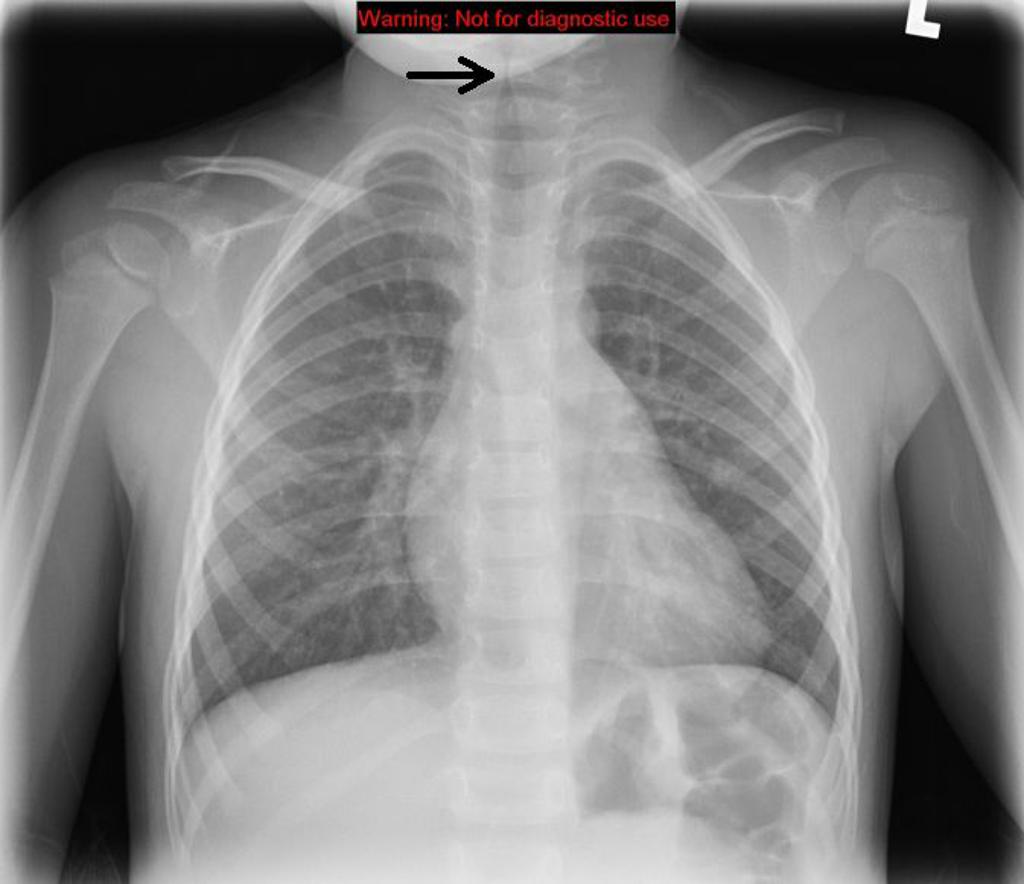 **Specific diagnostic testing for the causal virus seems to have questionable clinical utility.
WHAT ARE WE WORRIED ABOUT?
Respiratory distress: inflammation of the upper airway structures in croup can cause significant respiratory distress in some cases
HOW DO WE TREAT IT?
Conservative treatments can include measures that relieve the airway symptoms experienced by the patient:
Using a humidifier
Inhalation of cold mist (i.e. sitting in bathroom with hot shower running while the window is open bringing in cold air)
Cough medications
Corticosteroids such as dexamethasone can be given for this condition.
For more severe conditions corticosteroids and nebulizeed epinephrine can be given together.
ARCHIVE OF STANDARDIZED EXAM QUESTIONS
This archive compiles standardized exam questions that relate to this topic.
Page Updated: 11.21.2016