WHAT IS IT?
Pseudomonas aeruginosa is a gram negative rod shaped bacterium.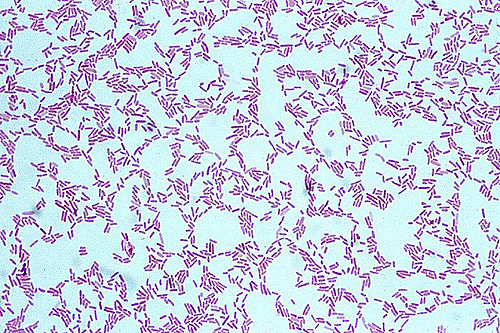 CULTURE CHARACTERISTICS
Non-lactose fermenting
Oxidase positive
Grape-like odor
MOLECULAR CHARACTERISTICS
Aerobic bacteria
Encapsulated
Biofilm production:
Type III secretion system (injectosome)
Exotoxin A: inactivates elongation factor (EF2). Results in host cell death. Similar to toxin of C. diptheriae
Produces pyocyanin: blue green pigment
Endotoxin: causes fever and shock
Phospholiapse C: degrades cell membranes
TRANSMISSION
CONDITIONS CAUSED
Pneumonia (ventilator assisted): patients who are intubaed long-term can develop pneumonia from this bug
Otitis Externa: this pathogen is the most common cause of this condition.
"Hot tub folliculitis": this is a superficial pseudomonas infection of the hair follicle.
Ecthyma gangrenous: this is a cutaneous necrotic disease with a strong associating with this microbe.
TREATMENT
Fluoroquinolone
OTHER HY FACTS
ARCHIVE OF STANDARDIZED EXAM QUESTIONS
This archive compiles standardized exam questions that relate to this topic.
Page Updated: 11.06.2016