OVERVIEW
A imperforate hymen refers to a hymen that is intact.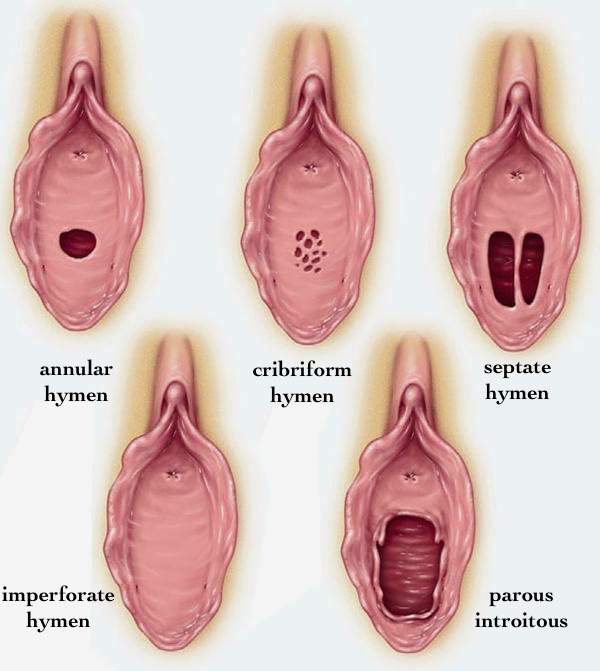 WHY IS IT A PROBLEM?
Under certain circumstances an imperforate hymen can obstruct vaginal secretions out of the vagina, and can lead to primary amenorrhea.
WHAT MAKES US SUSPECT IT?
Initial presentation:
Asymptomatic: often times an imperforate hymen many not cause any issues.
Primary amenorrhea: patients may never have experienced a menstrual period due to mechanical retention of vaginal secretions by the imperforate hymen.
Physical exam:
Vaginal exam:
Visualization of intact hymen
Inability to visualize vaginal canal fully
HOW DO WE TREAT IT?
A transvaginal incision (and drainage if there is blood collected) can be conducted to address this condition.
Page Updated: 09.29.2016