OVERVIEW
This page is dedicated to serving as a primer for trainees that are new to the field of interventional radiology (IR). The content on this page can be found throughout the interventional radiology section of this website, however it is also organized here for the sake of convenience. While this page aims to serve as a good primer there are other established resources for IR that complement the content of stepwards.com.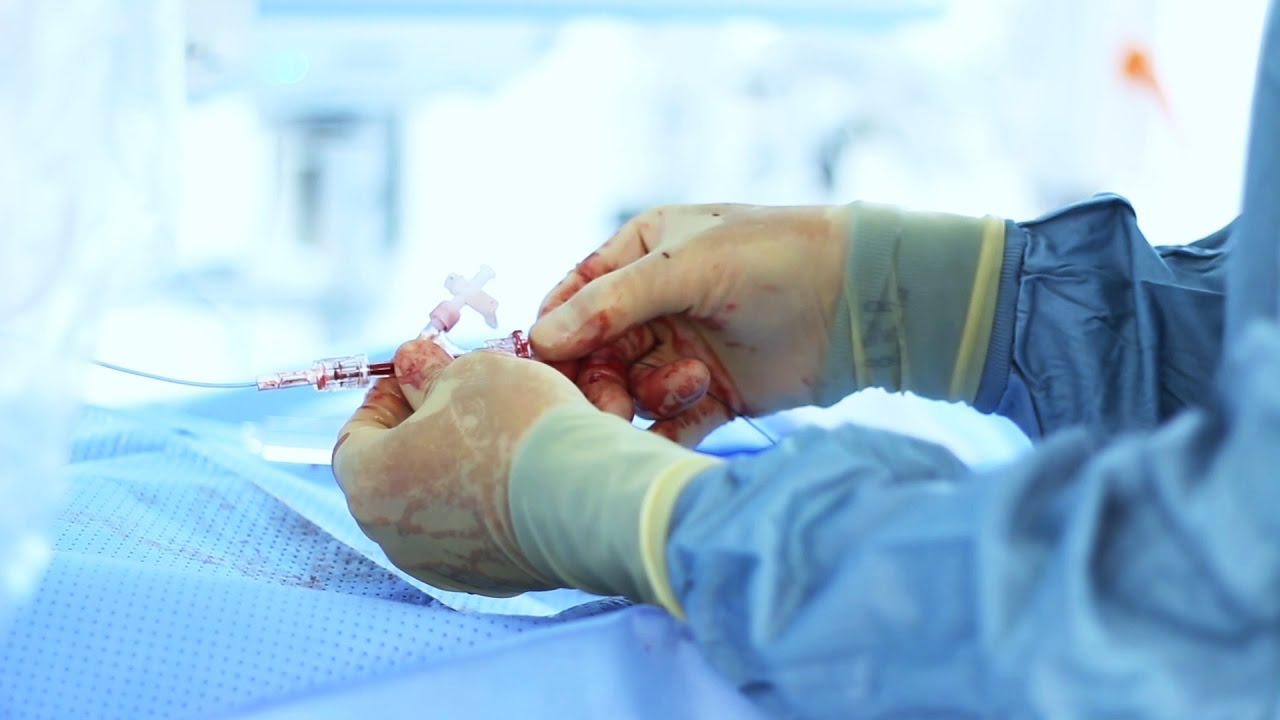 BASIC CONVERSIONS AND MEASUREMENTS IN INTERVENTIONAL RADIOLOGY
Measurements in interventional radiology can get confusing because needles are measured in GAUGES, wires diameters are measured in INCHES, and other equipment (such as catheters, sheaths, etc) are measured in FRENCH. This page is decanted to discussing this topic in greater detail to provide some clarification on this quirky aspect of interventional radiology.
UNDERSTANDING AND UTILIZING ROOM EQUIPMENT IN THE INTERVENTIONAL RADIOLOGY SUITE
Many different types of technical equipment are utilized in the interventional radiology procedure room. It is important to try and become familiar with these pieces of equipment because they are often times relied upon heavily during a case. Some examples are listed below:
SCRUBBING INTO CASES
As a new trainee it is important to understand that the manner in which people "scrub into" cases is different for most IR procedures. Unlike most surgical specialties for IR cases it is important to be familiar with how to scrub yourself into the case (this essentially involves putting on your gown and gloves by yourself in a sterile fashion). The general workflow for scrubbing into a case involves acquiring your gown/gloves, opening them up, washing your hands, and then carefully putting on your gown, and then using your gown to put on your gloves in a sterile fashion.
For more detailed reference please reference the dedicated page on how to scrub yourself into interventional radiology cases which provides instructional videos as well.
BASIC PREP AT THE START OF A CASE
After scrubbing into a case there are often certain routine tasks that need to be done to prepare the equipment that is routinely used at the start of the case. This includes the following:
COMMONLY USED EQUIPMENT DURING CASES
There are many different types of equipment that are used in the field of interventional radiology (an overview of equipment can be found here) however the list below identifies some of the most commonly used things and provides linked pages with more information:
WIRE MANAGEMENT
A core component of working in interventional radiology involves working with wires. While not necessarily the most complicated topic, handling wires effectively and being able to manage organizing multiple wires on the table is a useful skill. Some specific points on this subject include:
APPLYING DRESSINGS AT THE END OF A CASE
At the end of cases it is important to make sure that dressings are applied neatly and properly to the patient as needed. Not only is this what the patient and other providers will see, however these dressings also serve a medical purpose (limiting oozing/bleeding, preventing infection, allowing for proper wound healing, etc). It is important to be comfortable and capable with dressing types listed below:
Page Updated: 03.03.2019